Outlook for MAC
How to Resolve MS Outlook Autocomplete List Greyed Out Issue?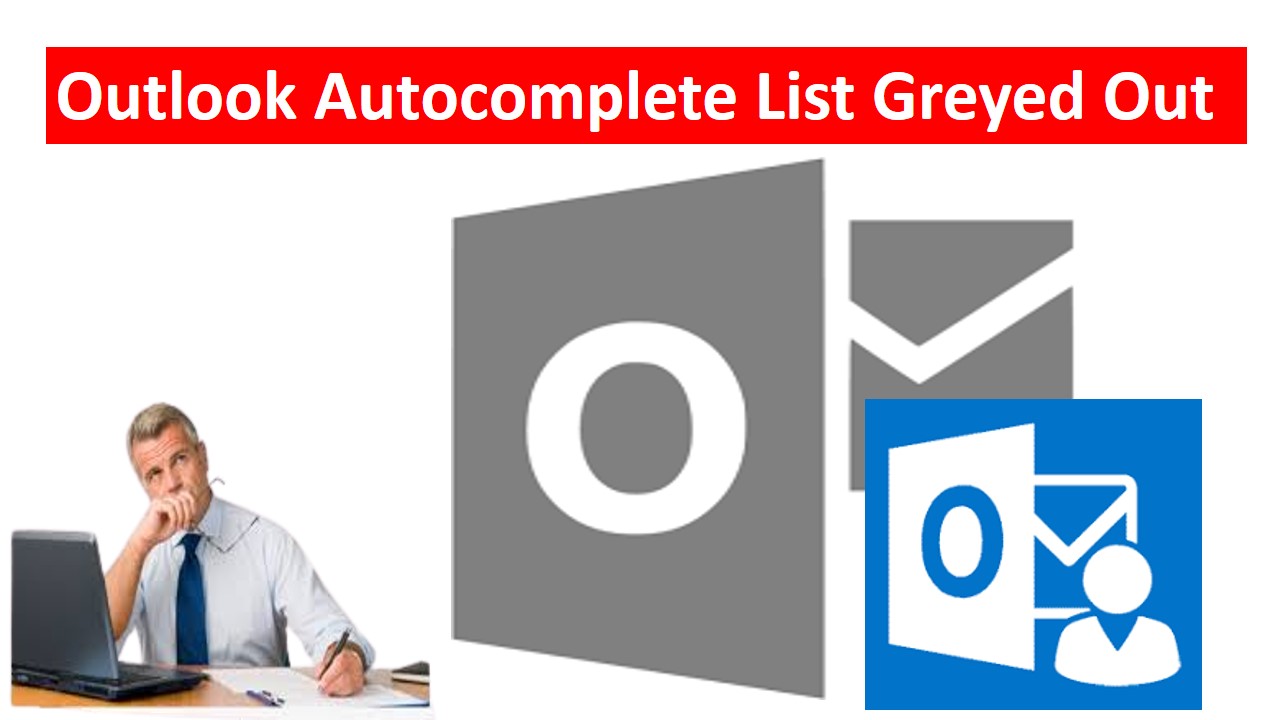 Summary: Generally the autocomplete list helps the user to send a message by providing suggestions. But if your Outlook autocomplete list greyed out somehow. Then, you should not worry about it more, in this article we will share the possible solution for the same. Here, all Mac users will get a helpful professionally tested solution. To know more about it just go through the entire article, in the end, you will be a pro to resolve this issue by yourself.
If we talk about Microsoft Outlook for Mac, then there are multiple Mac users who operate this application for communication. Hence, it is quite popular and is almost using by everyone for official purposes.
While sending a new message, to cut time Microsoft offers a feature as autocomplete. Using this option, the user can easily send the message because of the pop-up suggestion. From the suggested option, the user can choose the required one and it will be good to go.
However, there are situations when the user tries to add on the suggested autocomplete list but it greyed out. We are sure, this literally makes you frustrated because it stretches out the time to send a message. As a result, the Outlook Mac autocomplete list stops working.
So, you must be wondering what should you do at this stage. Then, no worries we will provide a better solution for this.
Manually Resolve the Greyed Out Issue for Mac Outlook
However, there are a few tricks that you can opt for when the Outlook autocomplete list greyed out. You can either try to run Mac Outlook with administrator permission and check out the available options.
If in case, it doesn't resolve the issue then you simply start your Outlook in safe mode. After opening Outlook for Mac in safe mode, make sure to check if the option is still greyed out or not. If it still occurs, then there might be an issue with add-ins. So, you can disable all add-ins one by one to check the issue.
But still, if it occurs then we are sorry, there is no manual way that can fix it.
You might be freaked out in this situation, but no worries. Just have a look at the next section, where we will suggest you a professional solution for the same.
Automated Solution to Fix Outlook Autocomplete List Greyed Out
However, for resolving the greyed-out issue of Mac Outlook you can try out the above manual method. But if none of the above techniques seems helpful then you should go with a professional solution to fix Outlook for Mac issue.
Hence, using the Outlook cached Contacts Recovery Tool you can easily get over this on all Mac machines. Moreover, going further with this solution will be a smart step as it is pre-tested by the expert to resolve this issue. In case, if you want to recover autocomplete list in Mac Outlook 2019, 2016, 2011, or earlier, then it is possible.
Once you're done with the recovery process, it will let you restore Outlook cached addresses with ease. With the help of this standalone application, you will get the autocomplete list in alphabetical order with all data intact. In case, if you just want to try it for free then you can go with a free demo of this utility first on a Mac machine. It will let you know more about it in detail and you can copy Outlook autocomplete to address book. The best thing is about this utility, here, you will come to know multiple features as well.
Key Features of this Standalone Utility
However, this tool is designed in a way to help all Mac users with multiple features. Though we can't share all of them here, therefore, we will share some major and common features.
This self-operated software provides different file formats to choose to user ease. Thus, the user can go for any required format and get back a healthy file on a Mac machine.
Moreover, there is a quite useful feature in the form of its compatibility. That means you can easily operate this automated tool on either latest or earlier versions of the Mac machine. As a result, it will work smoothly on all Mac machines without any Outlook cached contacts manipulation.
It will quickly fix the Microsoft Outlook autocomplete list greyed out issue, and provide you a healthy file in the same alphabetical order.
Additionally, while using this application you will not face any issues while adding any size of Mac Outlook file. As it doesn't impose any file size limitations during and after the process. As a result, you can simply locate any number of Mac Outlook files on your Mac machine.
On top of this, it doesn't what file of the Outlook for Mac you are going to locate with this automated application. Because it is efficient to get all the autocomplete lists of Mac Outlook OLK14 and OLK15 files.
Furthermore, there is an option to create either separate contacts files or a single file of PDF or VCF for all cache Outlook addresses. So, in case, if you need it you can go for this feature. Once you export it you can simply save it on your Mac machine or just import it on Mac Outlook again.
Fix Outlook Autocomplete List Greyed Out Instantly on Mac
To know the working of this software, just download it on any version of the Mac machine. Then, follow each step in order-
First of all, choose Auto Location options as per the MS Outlook for Mac profile and Identities
Here, you can even go for the Let Me browse option to search Mac Outlook profiles or identities
In this step, choose accordingly in which you were facing issues while working
After the selection, choose CSV or VCF file format in case you are planning to import it into Mac Outlook again
Hit the Export button to begin the process to fix this greyed out issue of the Outlook for Mac autocomplete list. You will get a healthy file at your selected location after the completion of the process.
Now, just import this saved file on Mac Outlook again and you can access your all autocomplete list as prior.
Conclusion
There can be any reason when the autocomplete list of Mac Outlook greyed out. So, regardless of any reason in this article, we have shared the best method for such query. Using the mentioned solution you will be able to know what you can do to get over this. Hence, we recommend you to go for the suggested software to resolve the query of any Mac Outlook version and on any Mac-supported machine.