Excel
,
MBOX
Best MBOX to CSV Converter Mac for Exporting MBOX to CSV File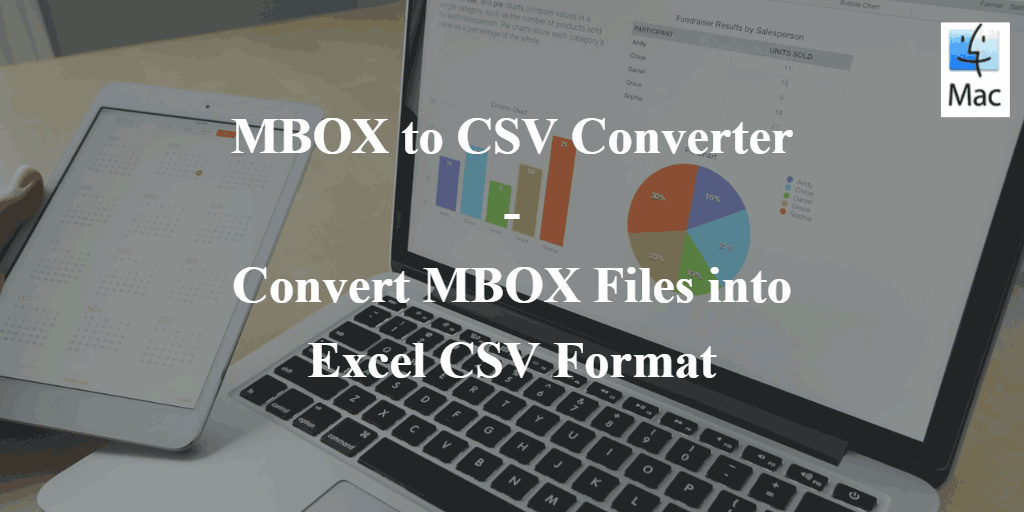 Summary: If you're wondering how to convert MBOX file to CSV format then this article will help you out. Here, we will discuss the best MBOX to CSV converter Mac for your better understanding. Hence, you need to stick to the article for this particular query on a Mac machine.
Multiple desktop email applications like Mozilla Thunderbird, Apple Mail, etc. use MBOX file format to store email messages. A single MBOX file contains multiple emails in a concatenated manner with attachments intact.
While CSV is a comma-delimited text file that contains a list of data. Each line in a CSV file is a data record with all fields separated by commas. It is designed in a way to easily import data into multiple programs. Various spreadsheet programs like Excel can easily open and edit CSV file(s).
MBOX and CSV are two completely different formats, but the simplicity of CSV format and ease of import compels many users to convert MBOX to CSV format, especially on the Mac platform.
So the question is how to go about this?
It's simple! Use MBOX to Excel Converter according to your OS.
Best Proven MBOX to CSV Converter for Mac
Note: Here, Mac MBOX Converter is depicted as MBOX file to CSV Converter and MBOX to Excel Converter since it provides 8 formats to export MBOX data. So, don't get confused.
Follow these steps 
Run MBOX to Excel Converter on a Mac machine.
Now, add MBOX Files using the "Add File(s) or Add Folder" button.
In this step, select "CSV" and apply date-range filters.
After that, just click "Export" to start converting MBOX to CSV format.
Use this advanced software to convert MBOX files to CSV format on Mac OS X 10.8, and all earlier versions. Also, it has a feature that supports Outlook so that you can view MBOX emails in Outlook 2019, 2016, and 2013.
Moreover, it doesn't matter which email client you're using MBOX file, it supports all MBOX files. That means it is quite easy to import Apple Mail to Outlook.
Bundled Benefits With this Software
Add and convert multiple MBOX files to CSV on Mac OS.
Moreover, it supports all MBOX files regardless of their origin, so, you can export Google Takeout to Outlook easily.
Additionally, there is an option to maintain an on-disk folder hierarchy after conversion.
You can apply date filters by selecting "From" and "to" to convert MBOX emails falling in this range.
Also, this automated utility generates a single CSV file for each MBOX file.
Apart from these, this software saves attachments of an MBOX file into separate folders.
How to Convert MBOX to CSV on Mac OS?
The complete conversion procedure is defined below in both a simple and elaborate manner. You can read and implement the instructions as per your understanding.
Step by Step Working of MBOX to CSV Converter 
First download and install the software for free on your Mac and activate the tool with a license for the full version.
Download Now Purchase Now
Run the software and click on the "Add File(s)" button to browse and select the MBOX file(s) from your Mac machine.

The tool will list all the added files. Click the "Next" button to continue.
Now, choose the "CSV" format and click on the "Adv Settings…" button to apply date filters.
Choose the date range by selecting "From" and "To" dates and click on the "Save" button to save the filters.
Finally, click on the "Export" button to start converting MBOX files to CSV format.
Once the conversion is successful, click on the "OK" button to close the notification window.
Open the destination folder to view the converted CSV files. Here, the folders having the same name as the CSV file are where all the attachments are stored.
Open the CSV files in EXCEL to view the contents where each row represents the contents of one email.
Summary
This article provides the tried and tested software for both professional and home users to convert MBOX to CSV files. It not only helps in converting files without limits as opposed to Online MBOX to CSV converter. This conversion utility is the best hassle-free approach to convert MBOX to Excel format regardless of the origin and number of MBOX files.
Frequently Asked Questions
Q1) Can I convert multiple MBOX files at once into CSV format?
A1) Yes, you can easily select multiple MBOX files and convert them into CSV format at once.
Q2) Is it possible to perform conversion on the Windows system?
A2) No, right now this software is only available for Mac systems.