Outlook for MAC
How to Import Batch EML Files to Eudora Mail Safely on Mac?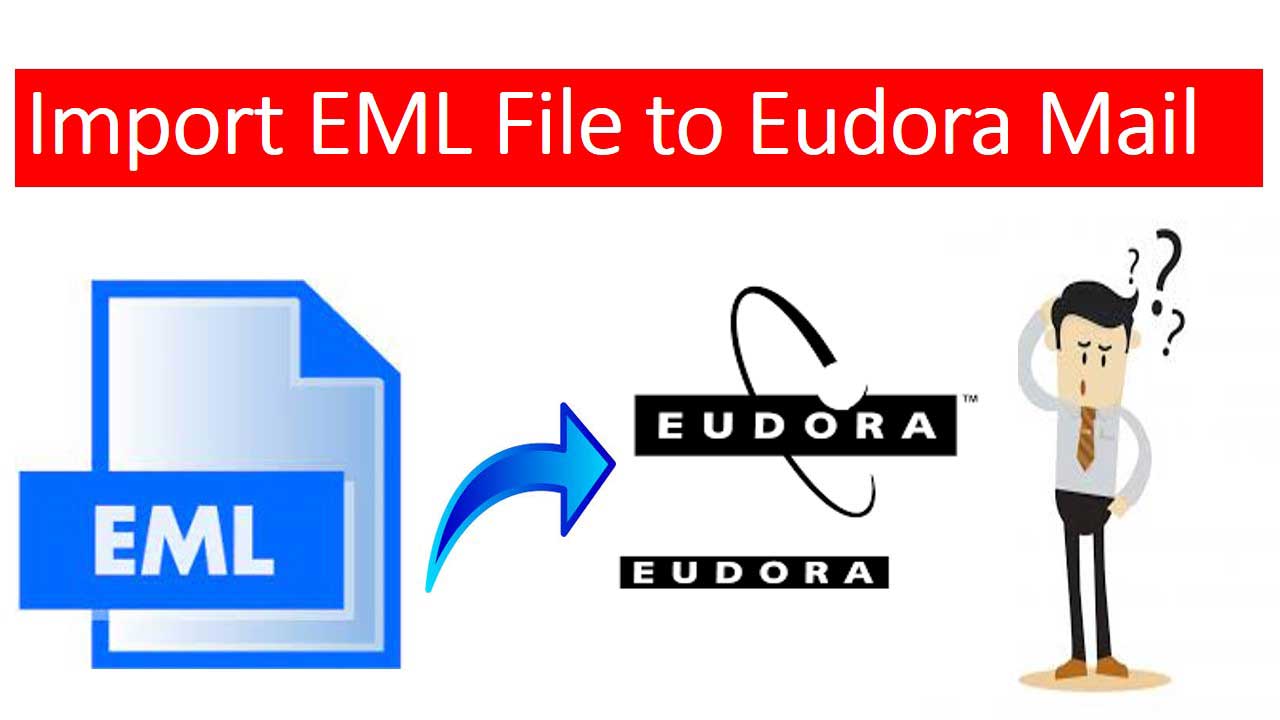 Summary: Here, you will get all your answers if you wondering about using .eml data in Eudora mail. As of today, in this article, we will suggest you the best and safe method to import EML file to Eudora on Mac machine. So, to execute this process just get through the blog and stick to it till the end.
Brief Overview of EML-
Though EML file means .eml is supported by multiple email clients such as Outlook, Thunderbird, and more. Some of the EML files consist of messages only in form of plain text. And some of them include attachments as well.
But sometimes, you may feel the need to use it in Eudora mail because of the storing purpose. Though the Eudora supports MBOX format to store its mailbox data. So, using the Eudora mail you can simply maintain or backup specific emails or EML files rather than maintaining the entire database.
Best Approach to Import EML File to Eudora with Attachments
For this task, there is no such manual method available that allows you a safe migration. Therefore, we have come up with a smart utility for the same for all Mac users. Using the Mac EML to MBOX converter Software, you guys can easily import either single or multiple EML files into Eudora-supported file format. Later on, you can just import this file into your Eudora mail.
Apart from the file format supported by Eudora application, it provides other file formats as well. Such as, PDF, PST, HTML, TXT, etc. to read EML files on Mac OS. Eventually you can import the exported file into their supported format, like Thunderbird, Apple Mail, Entourage Mail, Outlook application,
Moreover, using this utility, you will be able to import all attachments of the EML file into Eudora mail. This entire task will be done with complete security and no data loss. The best thing is if you want to use it on the latest version of the Mac machine, then it is also possible. As it is fully compatible with both the latest and earlier versions of Mac machines.
Quick Guide to Access EML into Eudora Mail on Mac OS
To use this software, first, download EML File Converter and then follow the steps as given below-
Here, click either on Add Files or Add Folder(s) to add EML files as per the requirements
Now, just browse EML File(s) in Bulk and add them to the software, tap the Next button
For importing the EML data into Eudora, here you will need to select MBOX as output file
After that, just choose the Destination Path for securing the resulting MBOX file to access it in Eudora, mouse-click the Change button
At last, hit the Export button, wait for the process to complete for moving ahead to import EML file to Eudora with attachments on your Mac machine.
As a result, you will have an MBOX file containing all the data of your EML files with attachments. So, eventually, you can simply import this file into Eudora Mail on a Mac machine.
Features of this Automated Software
There are multiple features that this tool provides to import EML file to Eudora mail, such as-
There are options to check and uncheck multiple features that will help to execute this process on a Mac machine.
Also, it provides you a preview of the entire EML files that you upload to this software.
Moreover, you can simply get all the attached files of the EML files, and later on, just access them as per your needs.
This software never saves your data to make it more secure and reliable.
In case, if you are in need to import multiple EML files to Eudora, then this application provides you the option to do so.
Using this software, you can just preserve your converted file at any location on your Mac machine. As there are no such restrictions to save them on location.
Import EML File to Eudora Mail – Conclusion
If you're wondering how to perform this procedure on Mac machine, then for you, we have shared a reliable solution. Here, we have suggested a professional solution that will help you to execute the process without any hindrance. As it has multiple features that you can use while importing multiple EML files with attachments to Eudora.