MAC OS
How to Extract Emails from PST File Without Outlook on Mac?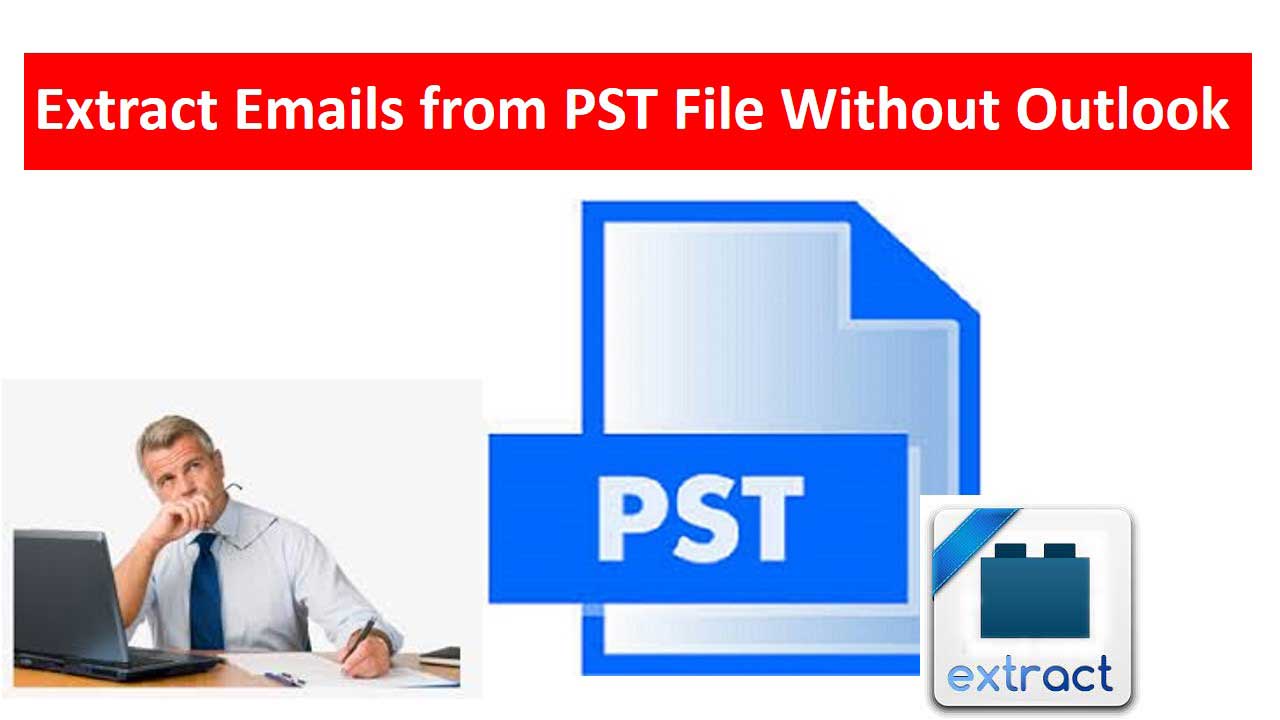 Do you want to know how to extract emails from PST file on Mac without Outlook? Then you will get the perfect answer to your request here. In this blog, we offer a trusted solution that helps you to export emails from PST file.
Microsoft Outlook is becoming increasingly popular as an email client due to its amazing features. However, this does not mean that MS Outlook will always be installed on users' PC. If you don't have Outlook installed but need to extract some emails from a PST file, you will have to face issues while doing so. The fact is that without MS Outlook, it is impossible to manually extract the PST file data.
Therefore, to resolve this issue, we will describe an automated approach. First of all, we are going to discuss what are the needs that makes the users to do so. 
Need to Extract PST Without MS Outlook
In order to access the PST file data, the Outlook application must be installed on your PC. However, there are many reasons why you may need to extract emails from Outlook PST file without Outlook. For example,
You got the PST file from your client and need to access emails from PST. This time you need to extract emails without installing the Outlook app.
Another reason could be the improper or no configuration of Microsoft Outlook in your system.
So, whatever the reason is, keeping in mind the current situation we will share the best method.
Extract Emails from PST File Without Outlook on Mac
You can extract use Mac PST File Converter Tool for doing this extraction process. This is the only solution that helps you to extract PST emails along with other data without installing any application. Moreover, it is capable to support PST exported from Windows Outlook 2019, 2016, 2013, 2010 and all earlier versions.
The tool is fully compatible with all latest and earlier versions of Mac Operating System. In addition, it lets you extract emails from both ANSI and UNICODE type of PST file. Plus, this advance utility gives you complete freedom to select required items like Outlook contacts to Mac Address book to import.
Not just this, but this software has multiple saving option like HTML, TXT, PDF, and so on. You can choose any given option to extract and save your PST file messages. You can also learn how to use Mac PST to EML converter software for importing Outlook PST file into Thunderbird account.
Steps to Extract PST Messages Without Outlook
1. Download the suggested professional software and install it on your Mac machine.
2. Select single PST file or multiple .pst files using Add File or Add Folder from which you want to extract emails
3. Choose desired file saving format and check the Maintain Folder Hierarchy
Step 4. Click on Change and select the folder to preserve the exported file data at any path
Step 5. Hit on the Export button to start the Outlook PST file extraction process.
Done! Now access your resulting file from the location you selected above. Once extracted, you can just look all the PST file data without depending on any external application.
In the section below, we are going to discuss some highlighted features provided by this tool.
Key Features of the Conversion Tool
Easy to Use: The self-operated software is completely easy to use. Even a beginner can easily understand how the tool works and easily extract emails from PST file without Outlook on Mac.
Wide Compatibility: The self-sufficient tool is fully compatible with all Mac operating systems including Mac OS X 11.0 (Big Sur).
Bulk Export: The software is able to extract emails from multiple PST file in a single attempt. In addition, it supports extracting unlimited PST files without any limitation or data loss.
Save Output: The software also offers the option of saving the resulting file to the desired location in the system. In this way, you can easily access the extracted emails after the conversion.
Export Selective Items: Additionally, this tool gives the freedom to choose the required or selected items that you want to extract. This is a great way to save a lot of time from extracting unnecessary PST file data.
Supports Multiple Formats: The application supports exporting PST files to multiple file formats like EML, MSG file, PDF, MBOX, CSV, ICS format, VCF file, HTML, TXT, MS Excel and so on.
Free Trial Version Available: To check the functionality of the software, you can download the trail version. You can export 100 emails for free. Later on, if you'll be satisfied with the tool and want to extract more emails, you can purchase the tool directly by clicking the Buy button on the software interface.
Final Verdict
For many reasons, users need to extract emails from PST file without Outlook on Mac & Windows . So, to help you all, here we have discussed the best automated solution that allows you to extract messages from Outlook PST without installing the Microsoft Outlook application. Moreover, the software supports several options for saving files on both operating machines. Hence, you can choose any option for extracting emails without losing any data.