Outlook for MAC
PST to EML Converter to Export Outlook PST File to EML on Mac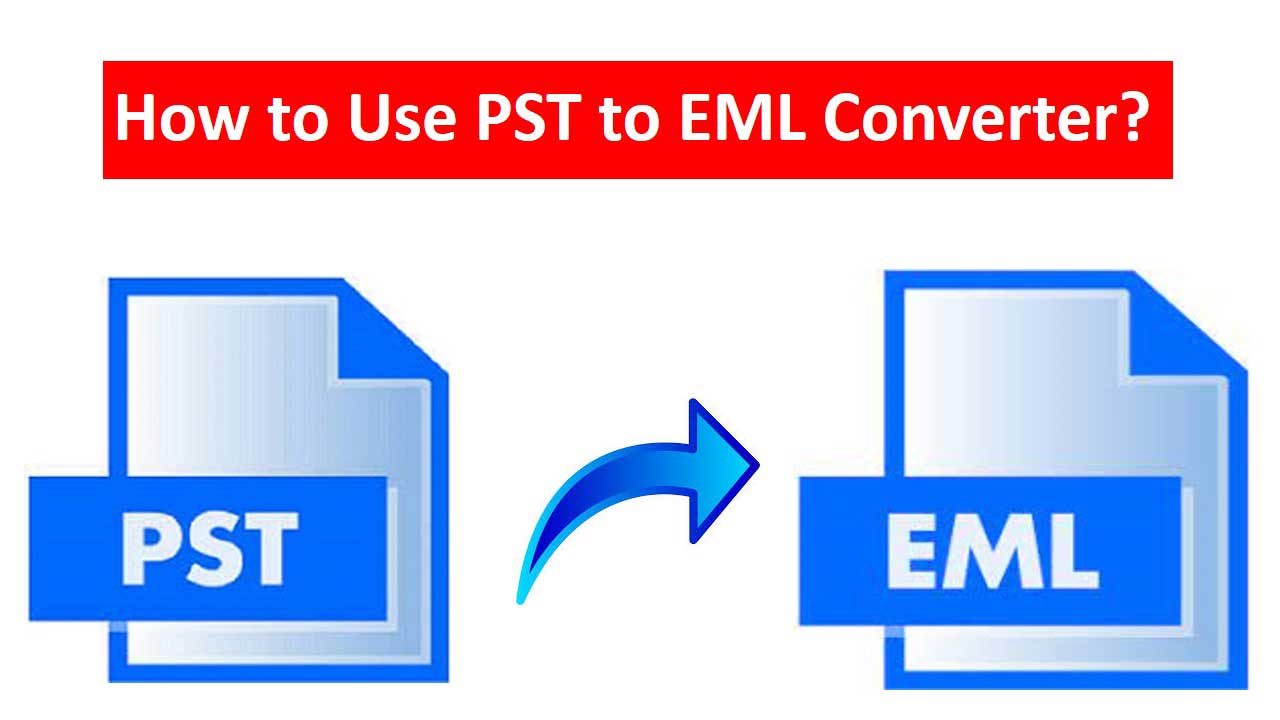 To export Outlook PST file to EML and EMLX formats on Mac, PST to EML Converter is the best possible approach. The tool enables you to convert all emails stored in Outlook PST file into .eml in just a few click. Moreover, you can easily download the software from here and start converting PST emails into Mac supported EMLX or EML files.
Also, in this article, you will get to know about this automated software in detail. Here, we will tell you its benefits and limitations as well. So, without wasting a minutes let's move to the information of the software to convert Outlook to EML files.
Best PST to EML Converter to Export Outlook Emails
The most accurate and sufficient software for converting PST file into EML file on Mac OS is MacWareTools PST file converter for Mac OS. It can easily convert multiple PST emails to EML or EMLX format on Mac machine.
Moreover, it provides facility to add and convert bulk PST files or folders simultaneously. Even, it has a date filter option to convert Outlook emails of required data range without data modification. This application also allows you to import Outlook PST file into Mozilla Thunderbird quickly.
Along with these, you can use it's multiple naming conventions option for converted EML or EMLX files. In addition to this, the Mac PST to EMLX Converter has no file size restriction, that mean you can add as many Outlook .pst files as you want to export them. The best thing about this software to export PST to EML is its compatibility, as it is compatible with Mac 10.8 and other versions.
Even it support both ANSI and Unicode PST files of Outlook on Mac operating machine. So, downloading PST to EML converter free version will be helpful to know about the working about this tool and to import multiple PST contacts to Mac address book.
Guide to Export PST to EMLX & EML Format on Mac
You just need to follow a few simple steps to export PST to EML or EMLX file format using best PST to EML file converter. Because of the single panel interface, no expert guidance is required to operate this application. Run this software on any Mac OS and follow these steps:
1. Click on Add File(s) or Add Folder button to add the required PST file or folder.
2. Secondly, select EML or EMLX as output file type to export
3. Now, you can apply the required Advance Settings on the exported file
4. Lastly, click on Export to convert PST to EMLX / EML on Mac OS.
Prime Features of Mac PST to EML Converter
Let's discuss the main attributes of this software in details in this section –
Bulk Conversion – This software can convert bulk amount of PST file at the same time. For this, you can apply any of the options to add multiple PST files simultaneously on both Mac and Widows OS.
Add File(s) – Using this, you can add one or more than one PST files using Shift button.
Add Folder – This option will allow you to add folder containing PST files in one go.
Meta Data Retention – The original meta properties of Outlook PST emails do not get altered during conversion. It retains all the meta data like To, Cc, Bcc, attachments, Received Date, Sent Date, hyperlinks, etc. exactly the same even after the PST to EML conversion.
Selective Conversion – People who want to convert date based selective conversion. Then, then can use Date filter feature of this application. Just enter date value in "From" & "To" fields of Date filter section. Hence, it will skip unnecessary email during export Outlook to EML on Mac.
Complete PST File Compatibility – PST files (ANSI and Unicode) generated by any MS Outlook version is supported including the latest Outlook 2019. Moreover, the file size of Outlook PST does not matter as it performs with equal efficiency in case of all PST files. So, you can export any size of PST file using this best PST to EML converter on Mac OS.
File Naming Conventions – To save emails from Outlook to EML/EMLX in a sorted manner, the utility offers various file naming styles. Hence, you can choose any preferred style to save the files with subject, subject + date, date + subject + from, etc.
User-Defined Location for Resultant Files – Mac PST to EMLX Converter allows users to choose the location where they wish to save the output data. No more searching the whole system for resultant data as you can define your preferred location in this tool.
Convert PST Email attachments – Along with all the emails located within the PST file, the software also supports conversion of email attachments. Any attachment associated with PST emails can be converted in EMLX/ EML files on Mac OS.
Creates Export Report – shows live conversion data on software screen. After the conversion is over, it provides export summary and allow users to save the file in CSV format. The file can be saved on any chosen folder and can be accessed anytime later.
Standalone Software – This PST to EML Converter program does not need support for any other application. Even if Mac Outlook is not installed on your computer, the software will function without any glitch.
Download Best Outlook PST to EMLX / EML Converter
However, it is best to use and to export PST to EML file but, it has a limitation. This limitation is only with the free version of this conversion software. As this self-operated tool only allows you to convert 25 items of each folder located in Outlook PST file to EML / EMLX format.
For no limitation, you can move to the licensed version of this application.
Final Suggestion
Many users search for a simple approach that will allow them to convert PST to EML / EMLX on Mac. So, here, we have suggested the best PST to EML converter application for exporting file. In this article, we have mentioned all the simple techniques to make you all understand in a better way. So, using the guidelines you can easily export PST to EML or EMLX file format without data modification. Hence, you can try this suggested software and export as many file as you want without any data loss or corruption.
Frequently Asked Questions
Question – Can I run this Mac PST to EML / EMLX Converter on Mac Catalina?
Answer – Yes, this program is suitable for Mac OS 10.08 and above up to 10.15 Catalina.
Question – Do I need to install Mac Outlook to run this software properly?
Answer – No, this is the standalone and best PST to EML converter software and does not need installation of any additional application to function including Mac Outlook.
Question – Is it possible to convert data from multiple Outlook PST files at the same time?
Answer – Yes, this self-operated tool can add and convert multiple PST files into EMLX and EML file without interrupting your crucial data.