Import & Export
Best Techniques to Import Outlook PST to Thunderbird Account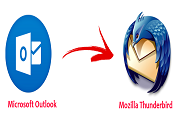 Need a solution to perform the migration of MS Outlook PST to Thunderbird effectively. Recently, I have bought a Mac machine and downloaded Mozilla Thunderbird. Before Thunderbird, I used to have Outlook as my email client on a Windows system. Now, I need to import Outlook PST to Thunderbird account on Mac without any data loss. I have already tried a few methods but none of those gave me a satisfactory outcome. So, please advise me an instant and effective way to solve my issue. Thanks in advance."
Microsoft Outlook is an email client that is used by many users across the world. It offers multiple functionalities to its users. But, sometimes Outlook users want to migrate from Outlook to Thunderbird, which is also a desktop-based email application and provided by Mozilla. Mainly, a user wants to perform conversion because Mozilla Thunderbird is a free application available on both Windows and Mac OS. In this article, we are going to discuss some instant ways to import Outlook PST file to Thunderbird. You just need to continue reading.
Ways to Import Outlook PST to Thunderbird
Outlook saves its mailbox data into PST file format and Thunderbird stores in MBOX format. So, to transfer PST file to Thunderbird supported MBOX file format. We will talk about both manual and automated solution to execute conversion from PST to MBOX Thunderbird.
Author Suggestion: If you want to quickly and accurately import PST to Thunderbird, then you can download the expert-recommended Mac PST file converter tool. Click here to know the working steps of the tool.
Convert PST File to Thunderbird MBOX Mac Manually
Users have to perform two-part method that helps them to manually migrate Outlook PST to Mac Thunderbird MBOX. First, configure Gmail account in Outlook and then export all your emails from MS Outlook to your Gmail account. Then import the converted PST file to Thunderbird MBOX format. Follow all the steps in sequence to get the best result.
Part 1: Use Google Takeout to Convert PST to MBOX
In this section, we will see how to configure and move Outlook data into Gmail.
Step 1.  First, log in to your Gmail account to synchronize to Outlook.
Step 2.  Select "Settings" icon from the top right corner.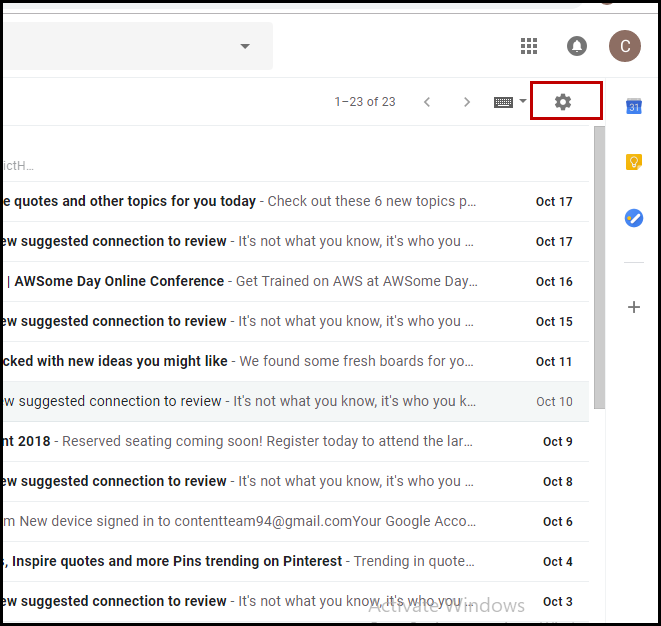 Step 3.  Go to "Forwarding and POP/IMAP" tab and choose "Enable IMAP" radio button. Save the changes.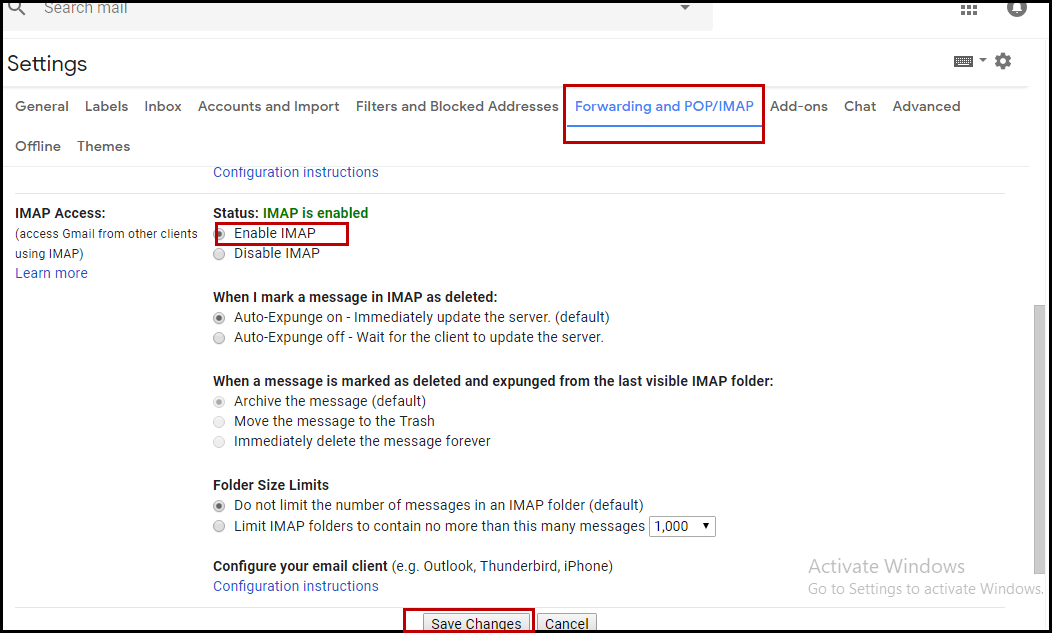 Step 4.  Go to MS Outlook application and click on File.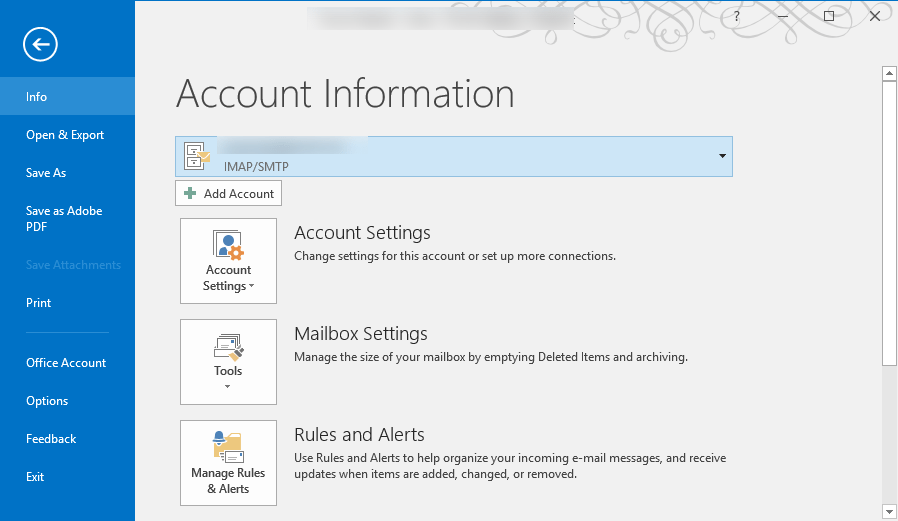 Step 5.  Hit on 'Add account' which will open a new wizard.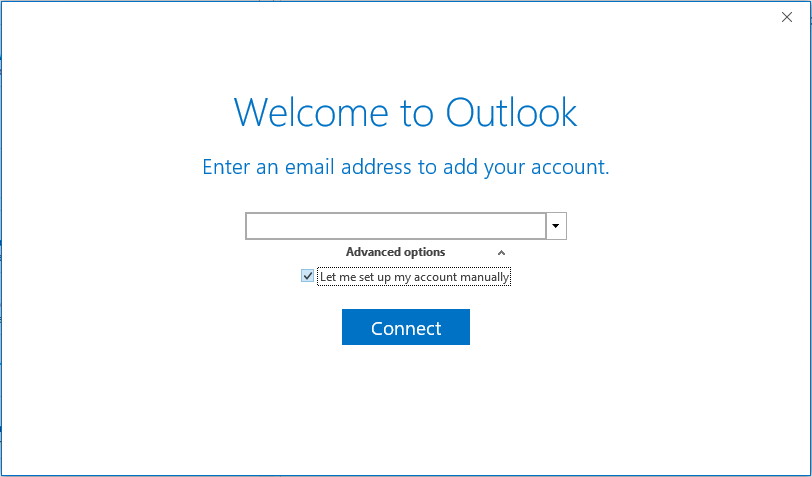 Step 6.  Here, you have to add account, enter correct credentials (Username and Password) of Gmail account.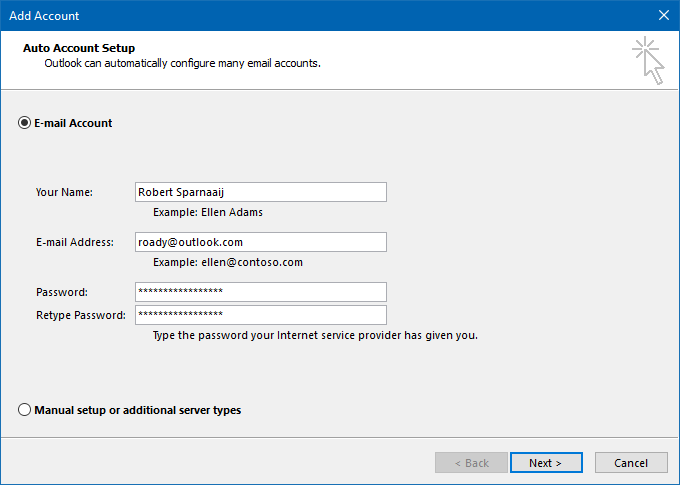 Step 7.  When configuration is completed, drag and drop all necessary Outlook emails into Gmail account.
Step 8. Login to your Google account and access http://www.google.com/takeout.
Step 9. Select only Mails data and then choose the folders that contain Outlook data.
Step 10. Choose delivery method, file type and archive size and click on "Create Archive".
Step 11. Download procedure will take time depending on your data size. When it is done, you will get an email.
Step 12. Download Archive to export the MBOX file on your computer.
Part 2: Import MBOX to Thunderbird Account
Step 1. Move the MBOX file in Mac machine.
Step 2. Open the Thunderbird Mac application.
Step 3. Make sure you have installed ImportExportToolsNG add-on.
Step 4. Click on Tools button from the Menu bar.
Step 5. Select ImportExportToolsNG option and select Import MBOX file.
Step 6. Add the MBOX file that contains Outlook PST data and the tool will import the data.
Professional Way to Transfer Outlook to Thunderbird Effortlessly
The above-mentioned manual solution contains some disadvantages. This procedure is very lengthy and time-consuming for the users. Luckily, there is an alternate approach that can resolve the issue quickly. Presenting Mac PST Converter. With the help of this software, a user can easily import Outlook PST to Thunderbird on Mac OS.
This application is capable enough to perform the conversion task without losing any of your crucial data. This converter tool facilitates an option to date-based filter to import only selective data from Outlook PST file to Thunderbird. There is also an option to preserve the exact folder hierarchy of the PST file even after the data conversion. Moreover, it is compatible with all the latest versions of the Mac OS including 10.15 Catalina. this application can be also used to move Outlook PST to Entourage.
Steps to Import PST to Thunderbird Without Outlook on Mac Smoothly
Step 1. Download and launch the PST file conversion for Mac software into your Mac machine.
Step 2. You can add an individual PST file or add folder that contains multiple PST data files into it.
Step 3. Now, choose MBOX as your target file type to import PST file to Thunderbird.
Step 4. Click on Advanced Settings to apply other settings like date filter.
Step 5. Click on Export button and the tool will convert the data.
Step 6. Open Mac Thunderbird and click on Tools -> ImportExportTools NG-> import MBOX file.
Step 7. Choose the MBOX file and the file will be imported into Thunderbird.
You May Also Read:
Open PST in Apple Mail
Share Outlook Calendar on Mac
Author Suggestion
In this article, we have discussed both the manual and professional solutions to import Outlook PST to Thunderbird Mac OS. Users can choose any one method as per their choice and desire. As we know, that manual way includes some constraints that hampers the conversion procedure badly. So, it is recommended that users should go for the alternate approach to import PST file to Thunderbird account. The software comes with a user-friendly interface that a novice user can also operate without taking help from an expert.