Backup
,
MAC OS
,
Yahoo mail
How to Export Contacts from Yahoo On Mac to Create Backup?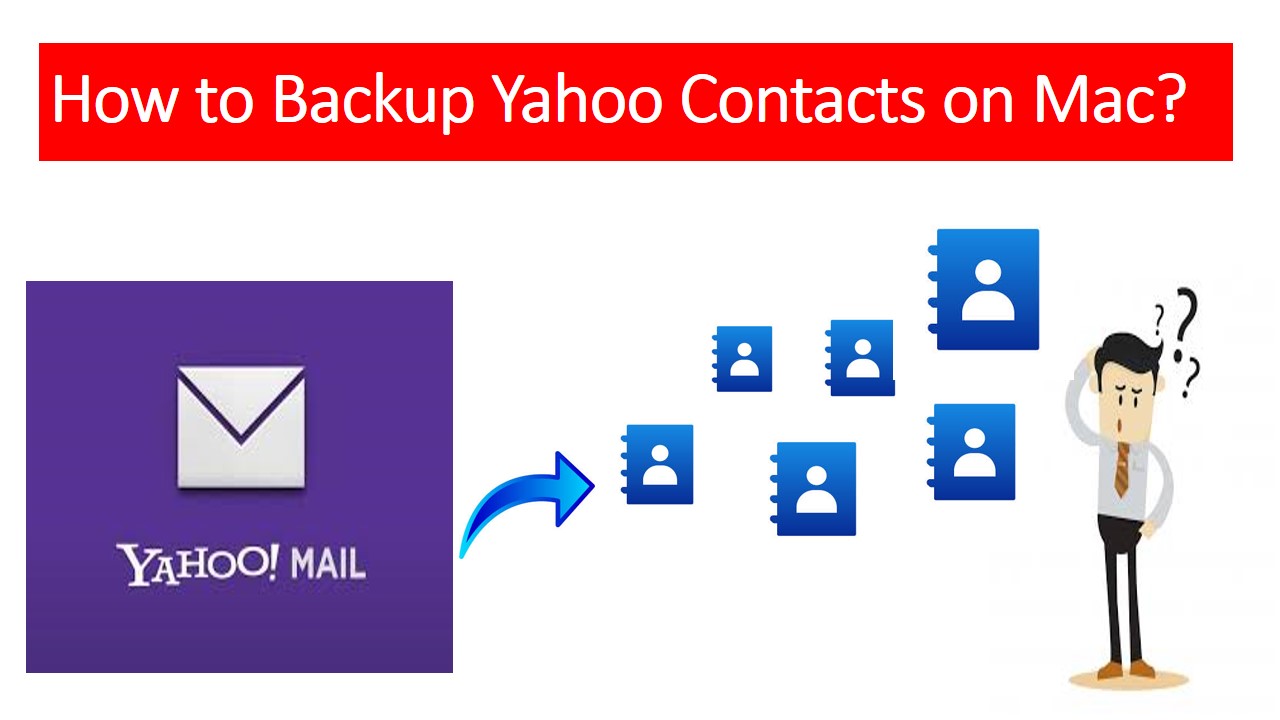 As we know contacts in Yahoo Mail or of other email programs are very important to send to any recipient. So, it is good to create a backup of all those contacts on a safe location in the system and this blog explained the method to backup Yahoo contacts.
This is so, whenever the contacts will be deleted from the Yahoo account, users can restore the address book from the backup file. However, the problem is that users do not know how to back up their contacts on the local system. This situation can be understood from some real life scenarios.
"Please help! I'm going to close my Yahoo account. By profession I am working as a Freelancer. So, I have a lot of contacts in my Yahoo account. Now, I need to export Yahoo contacts to my local drive. I am currently working on macOS Sierra on my iMac and unfortunately my Yahoo mail not working on Mac Mail. Can anyone tell me how to backup Yahoo Mail contacts on Mac system?"
Saving address book on Mac system is a very easy task using a manual technique. In this technical guide, we are going to show you how to export contacts from Yahoo mail on Mac without any trouble.
Guide to Backup Yahoo Contacts on Mac Manually
In the following section, you will understand how to create export Yahoo Mail contacts. So, let's check how to perform this manual procedure.
Open any browser and type Yahoo Mail in the search bar.
Next, type the Yahoo email address from which you want to export the contacts. Then, click on Next button.
After that, type the password associated with email ID and click on Sign in.
Once the account is opened, navigate to Mail icon and click on it.
Click on Contact icon from the left side pane for Yahoo contacts backup
Next, you can either select single contact or entire Yahoo email address book.
After that, click on '…' and select Export option from the drop-down menu to backup Yahoo Contacts.
An Export Contacts page prompt on the screen, it provides following options:

Microsoft Outlook
Netscape/Thunderbird
Yahoo CSV
vCard Single File
vCard, Zip of .vcf files

Select any of the options as per your convenience and click on Export Now button to initiate the process.

Then, this export yahoo contacts on Mac process will start downloading a file which contains the contact list.
Once it is completed successfully, open the file and get all your Yahoo email contacts there.
Consequences Associated with Manual Technique
If you are going to use traditional workaround, then you must know the limitations associated with it while backup Yahoo contacts.
1. Suppose you download 70 contacts as a single vCard file. When you open the file, a single contact appears on the screen. When you close that contact, another contact pops up on the screen.
So, every time you try to close the Contacts screen, 70 new contacts will be open on the screen each time using this method to export contacts from Yahoo Mail. Seriously, this way makes the entire export Yahoo Mail contacts task so annoying. To stop this process, you must close the program from Task Manager.
2. Also, if an organization tries to backup Yahoo Mail contacts list on Mac, the manual workaround is not beneficial. Because if there is any loss of internet connection during the process, it will be resumed once the connection is restored. Companies cannot afford to follow a long sequence of steps and any loss of such customer information.
Summing Up
In this technical post, we have covered a complete procedure to backup Yahoo contacts in an easy manner. However, nowadays, it is important to keep a copy of webmail account data items on the local system. Because hackers always trying to find any loophole in the Yahoo account and get the access of it. So, if you have a backup of data items, then you can restore it any disastrous situation. That's why we have shared all possible solution to export Yahoo contact on Mac operating machine. Using them you can get access of your Yahoo mail address book on Mac system anytime.