Outlook for MAC
Read and Open OLM File Without Outlook Mac – Tested Solution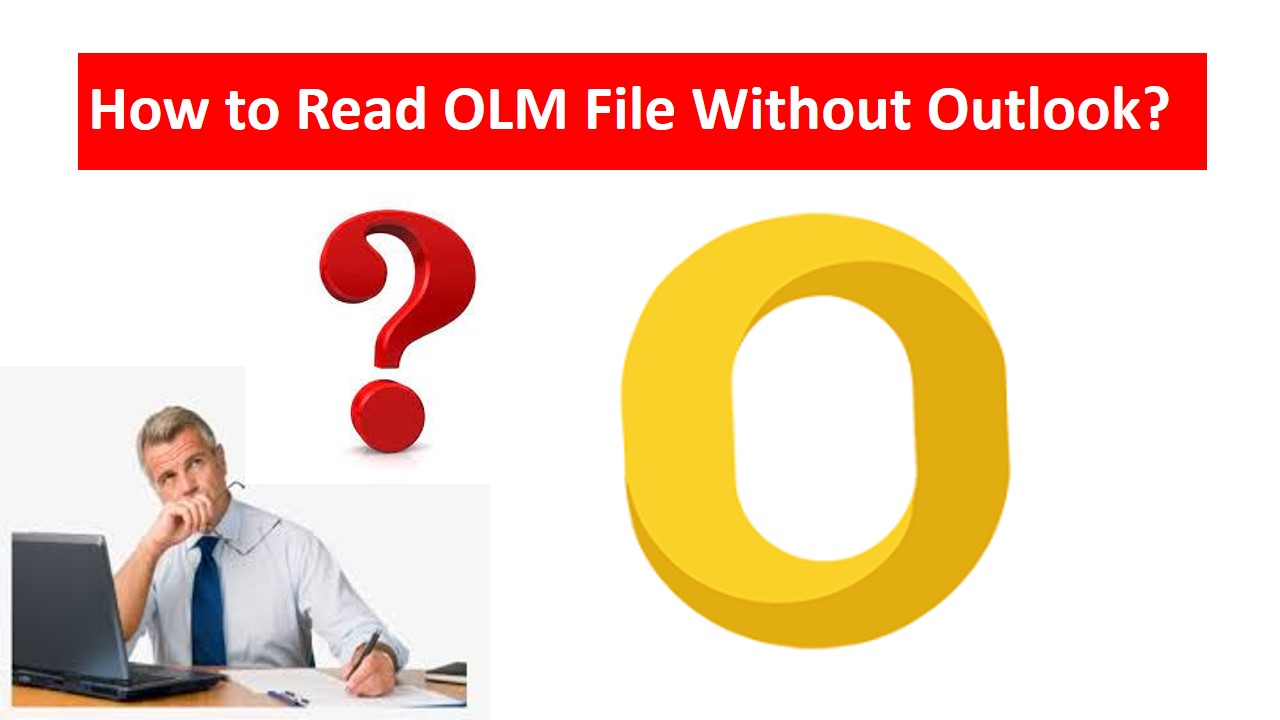 Summary- Sometimes, opening .olm file becomes hard without Mac Outlook, but if you really want to read OLM file without Outlook Mac. Then, here, you will get all your possible answers. Today, on this page, we are going to show you the step-by-step process to open or read Mac OLM files that too without Mac Outlook. So keep reading the blog because you are so close to knowing how to complete the task without any hassle.
Well OLM is a file format that Microsoft introduces, and it is fully compatible with Mac Outlook. An exclusive OLM file consists of all Mac Outlook associated files and archived files.
To clear the query let's take a look at a real-life query asked by the users.
Hello, I am using Mac Outlook for a very long time period. But for the last few days my Outlook not working well so I decided to switch Mac default, email client. Now, the thing is that I really don't know how to transfer all my OLM files from Mac Outlook to Mac Mail. So, if anyone knows any appropriate solution to complete the task.
As we see in the above query that the users Outlook not working well so he decided to move to Mac Mail. But in our research, we have found that there are also many users who don't use Mac Outlook but due to some work, they are keen to know how to read OLM file without Outlook on Mac.
How to Read OLM File Without Outlook Mac?
Generally, the associate file format always opens with the related software, and in the absence of the software, you have to convert it into some other file format so you can read it. Hence, here in this section, we are going to do the same. To open or read the OLM file without Outlook on Mac first you have to convert the Mac Outlook OLM file to MBOX so that you can easily import the MBOX file to Mac Mail.
Therefore here in this section, we are going to explain the whole process in two steps. In the first step, we convert the Mac Outlook OLM file to MBOX and in the second you import the resultant file to Mac Mail. Now before preceding the first step first you have to have to find the storage location where all the OLM files are stored and to do this follow the below directory list:
For Outlook 2019 and 2016- Users/username/Library/Group /Containers/ UBF8T346G9.Office/Outlook/Outlook 15 Profiles/Main Profile
For Outlook 2011- /Users/username/Document/ Microsoft/ User Data/Office 2011 Indenties/ Main Identity
Proficient Way to Open Mac OLM File on Mac
Now to read OLM file without Outlook Mac you can try the Mac OLM to MBOX Converter Tool. This tool gives you the option to export Mac Outlook files to Apple Mail. In fact using this tool you can convert Mac Outlook in PDF, PST, EML, MSG, MBOX, CSV, EMLX, VCF, ICS, and HTML, or into Microsoft Office 365 account without any data loss and also it allows you to export calendars from Mac Outlook.
This tool comes with a date filter so you can easily choose the data from a particular date range or you can choose the multiple date range at once. It is capable to maintain the folder hierarchy and also capable to preserve data integrity during the whole process. Along with these, you can transfer emails from Mac Outlook to Windows Outlook.
Step 1- Guide to Convert Mac OLM File into MBOX Format
Now let's see how to read OLM file without Outlook Mac using the tool so follow the below steps:
1. First, you have to download the mentioned tool on your Mac machine, install it
2. Now, click on the Add File(s) or Add Folder option to add the required OLM file
3. Browse the OLM file from the above path and add it to the software pane.
4. After that choose MBOX from Select Export Type and select Maintain Folder Option to preserve the folder hierarchy.
5. Now, click on the Advance Settings to apply advance settings. Here, choose the categories such as Mail, Calendars, and Contacts also you choose the date filter you want any specific data from any specific date range.
6. Define the storage location to save the resultant file.
7. At last click on the Export button to start the process.
Step 2: Import the Resultant File To Mac Mail
Now, in the second step you need to follow the below steps to open OLM file on Mac without Outlook for Mac –
1. Now, pen Mac Mail on your mac machine.
2. Now, go to File Tab and click on the Import option.
3. Choose the Other option from the Import Window.
4. Select the MBOX radio button.
5. After that you a pop-up one and say to choose the OLM file.
6. Browse the converted OLM file and click on the Continue.
7. After that, the process will be started and once it's done, you will be able to read OLM file without Outlook Mac.
Conclusion
There are many users who asked for the same query because there is no manual method available that helps to complete this task. So, after considering the requirement here in this blog we have discussed the best way to read OLM file without Outlook Mac. Now, go through with the mentioned software and get rid of this query easily.