Outlook for MAC
Know the Solution if Outlook Autofill Email Address Accidentally Deleted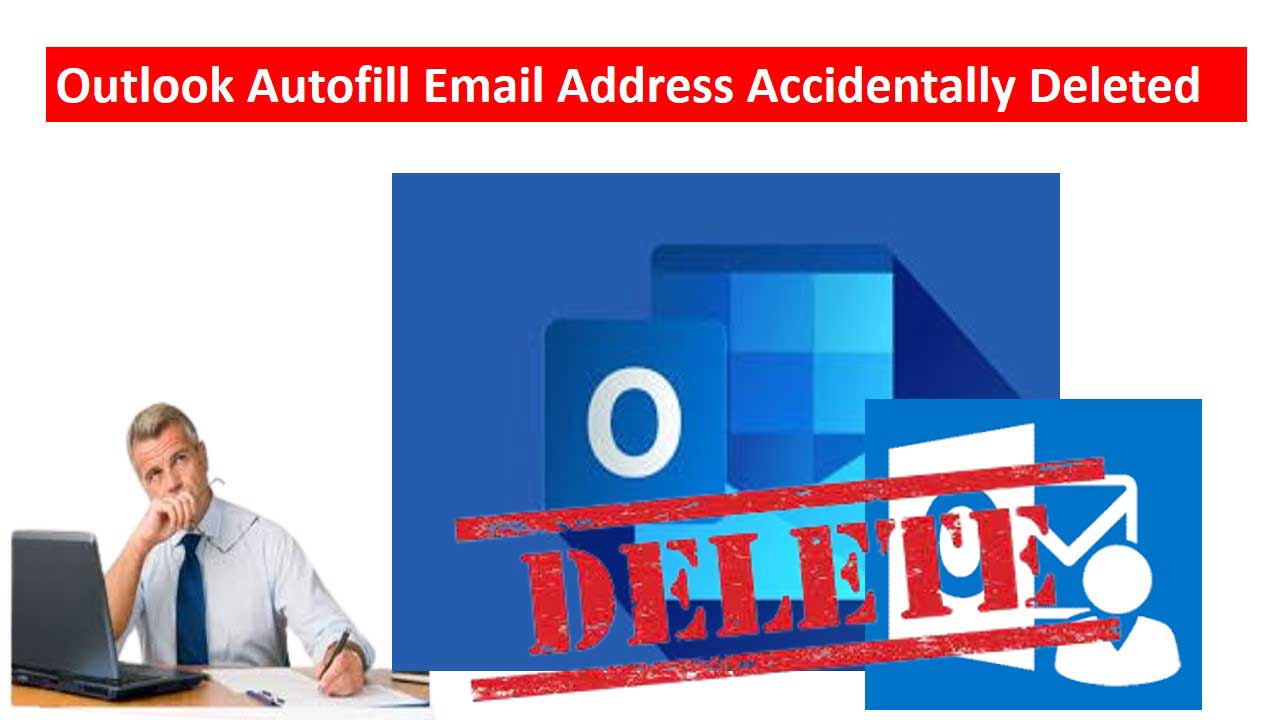 However, it is completely okay when Mac Outlook users can't find the autofill contacts because of the deletion. As we know these suggested contacts are never stored in the server, therefore, it becomes quite typical when they're deleted. So, what to do in this situation to get all those suggested autofill email addresses back? Here, we will discuss the solution when Outlook autofill email address accidentally deleted on Mac computer.
If you're looking for a way then this article is for you to help in this matter on Mac computer. In case, if you are also facing this issue then you can type the email address completely then you maybe able to use them again. But doing so again and again for each email address would be quite frustrating.
User Query: I'm using Outlook for Mac 2019 currently. But, somehow the most frequents email addresses got deleted by me. Now, I am unable to fetch them now and I even don't know how to put them back. Is there anyone who knows how to get back the Outlook autofill email address accidentally deleted data on a Mac computer?
Just like this user, there may be multiple Mac Outlook users who accidentally delete their own autofill email address. So, are going to provide the best solution for the same in this article today.
Possible Manual Way to Get Back the Deleted Contact List
This is only possible if you have a backup of your autofill email address list. Because from the backup file you can simply open the file and change its name. You can change its name to "Outlook data file" on your Mac machine. Once done, open this file and locate the Outlook.pst file on your computer. In the end, you will be able to open the file and restore autofill email address in Outlook again.
But, if you don't have any backup, then, we are sorry but you can't get back the file manually again.
Professional Solution When Outlook Autofill Email Address Accidentally Deleted
To prevent any data loss of the suggested email address, it is better to move on with a professional solution. Therefore, we recommend you to choose the professionally tested Outlook Cached Contact Recovery Software. Using this tool you can simply get this file that too in alphabetical order on your Mac machine.
Moreover, this standalone tool is quite useful when it comes to recover autocomplete lists in Outlook 2019, 2016, and 2011. It is quite simple to restore outlook cached addresses process and even there will be no duplicates of any cached contacts.
The best thing about this application is it recovers all email addresses that got deleted somehow. In case, if you want to preserve the file or just want to export it into Mac Outlook again, it is up to you. There are chances that MS Outlook cached contacts disappeared and you want to import this resultant healthy file into it again, then it is possible with it.
Features of the Mac Standalone Utility
Here, you all will get plenty of in-built features in this software on your mac machine. But, we are sharing a few major and common ones-
Through this software, you can accurately copy Outlook autocomplete to the address book without any delay and in a systematic order.
Even it has the capability to resolve the Mac Outlook autocomplete list greyed out issue. Using it, all Outlook users who are wondering to get back "Outlook autofill email address accidentally deleted" data, will surely get a way to resolve it.
Moreover, when it comes to its compatibility, then all Mac Outlook users can easily operate this tool on all versions of the Mac machine.
In most cases, many of you want to locate a file of large size. So, there will be no issue while adding a Mac Outlook file while operating this tool. As it doesn't impose any file size limitations for user convenience.
Therefore, the user can simply locate any number of Mac Outlook file on your Mac machine.
After the completion of the process, it provides a healthy file in alphabetical order. This feature makes it unique to check the list systematically.
Additionally, all users can use this standalone tool to locate all email addresses of Mac Outlook OLK14 and OLK15 files.
Sometimes, many of you may need to create a single file of the autofill email address. Therefore, keeping in mind this point, this tool is built to create separate contacts files or single file of PDF or VCF for all Outlook email addresses. Not just this but when this utility recovers the deleted autofill email address then if required you can just import it on Mac Outlook again.
Resolve Outlook Autofill Email Address Accidentally Deleted Issue
For getting the deleted autofill email addresses you must have to download the software first. Later on, just run the tool and follow the steps on your Mac machine-
Before anything,  check any Auto Location options as per the Mac Outlook profile and Identities
In case, the user don't know the location of the file to load, then check the Let Me browse option to load Mac Outlook files
Now, after selection  the required option, the next step is to choose delete email address profile
After that, either choose CSV or VCF option if you want to import it into your Outlook for Mac again
Here, tap on the Change button to select the location path for saving autofill email address.  Eventually, hit the Export icon to begin the process for Mac Outlook autocomplete list.
Important Note: When you get a healthy file after completion of this exporting process. In the next step you will just need to import this file into Microsoft Outlook for Mac using Import Export Wizard. At last, you will be able to send any new email address with the autofill in Outlook.
Conclusion
In this article, we discussed the solution if the Outlook autofill email address accidentally deleted. So, to get back all your email addresses too without any duplicates and in alphabetical order we suggest you to go with a professional solution. As this software is quite helpful when it comes to fixing any errors related to cached contacts in Mac Outlook. So, operate this utility on any version of Mac machine and get all deleted email addresses quickly