Outlook for MAC
How to Bulk Print EML Files on Mac Based Computer Instantly?
admin
| Published: August 8th, 2022 | 6 Minutes Reading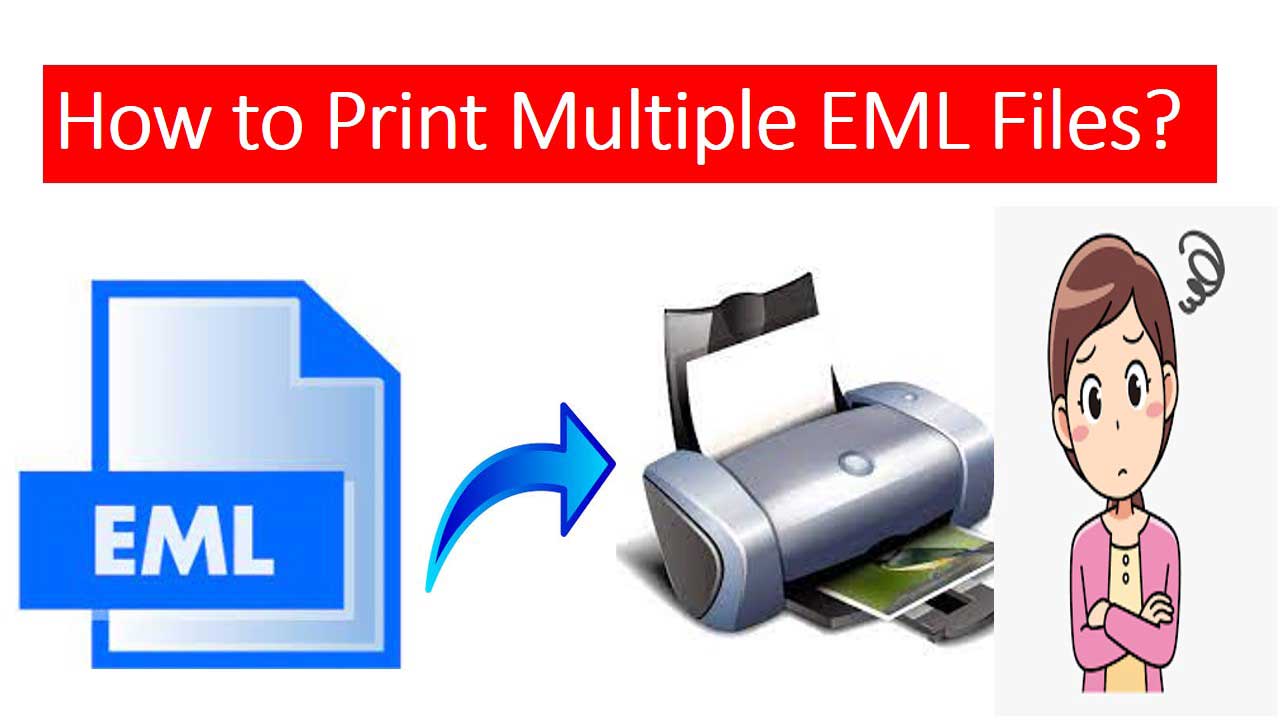 Summary: If you're wondering how to print multiple EML files then this is the right solution for your query. In this article, you will get to know the best method to execute this printing process on a Mac machine. So, to know more about it just stick to this article and get your answer.
Though if we talk about the EML file then we all know that it is a single file consisting of an email of a particular supported email client. Therefore, sometimes users like you prefer to print them in bulk. Printing the files can be required at any time, either to present as evidence or something.
User Query: I had almost 200 .eml files on my Mac computer that I got from my co-worker. Now, my manager is asking for those files in a hard copy. So, I need to print them. But, due to the scarcity of time, I can't save a single EML file as PDF and then print them. I don't want that long procedure. Moreover, I don't want any EML file data loss as there are confidential. Is there any other professional software that could help to print EML files in bulk? If yes, then do suggest me one for a Mac computer, it would be a great help.
Why Do Users Prefer to Batch Print EML Files?
However, the need for printing files keeps fluctuating from user to user for both Windows and Mac-based users. In the time of modern technologies, where every information we like to preserves in some other email client or some files. But, in today's time, not just there are varieties of applications to secure documents, but hackers are also modern.
So, it is best to print files to prevent any kind of threat or uncertainty. Because of its security factors, it is best to save information. Moreover, printing attachments of EML files can be the query of many users like you.
Hence, by printing, multiple files become necessary when it comes to saving legal dispute files, scientific proofs, reports, etc.
Manually Print EML File Using Microsoft Word
In this manual method, you can take the help of MS Word or Thunderbird for printing your required EML file on your Mac machine, following-
Firstly, navigate to the location where you have stored your important EML file on the Mac system, and right-click on one of them.
After this, choose the Open With option, and select MS Word or Thunderbird application from the extended menu
Doing so, the selected application will open on the system. Now, preview the file and click the File icon and select the Save As option if you want to keep it as PDF. Or just select the Print option for printing this EML file
If you select the Print option, then apply settings accordingly and preview it before starting the process.
Major Drawbacks of Using MS Word for Printing
Though it has multiple drawbacks here we are sharing a few of them-
One of the biggest drawbacks of this manual method is it only lets you print a single EML file. So, unfortunately, you can't perform the bulk print EML files process in one go.
Moreover, this method won't work if you have not installed MS Word, Thunderbird on your Mac system. Or if the subscription of Microsoft Word is expired.
Likewise, it might not keep the data intact or the structure of the particular EML file, along with its attachments.
Therefore, we advise you to go for a reliable method that can perform the printing process in bulk.
Safe Automated Way to Print Multiple EML Files on Mac OS
For a bulk printing procedure, you can take the help of the EML file Converter software for Mac. This program will help you to execute the batch print EML files process without affecting your EML data. Moreover, you can simply convert EML files to PDF or other file formats supported by other email clients, like MBOX, PST, etc.
The best thing about this professional software is you can just operate it and read EML files on any version of the Mac machine. Because it is fully compatible with all the latest and earlier version of the Mac operating machine. But in case, if you want to import EML file to Outlook, Thunderbird, Apple Mail, or any other email client, then it is suitable for that task too.
Here, you don't just get different file formats to secure your EML files but there are other features also. Such as naming convention, delete after download, etc. Using the given features you can easily check or uncheck according to your requirements for the EML file.
Guide to Printing EML Files in Bulk with Attachments on Mac
For moving further with the printing task, you will need to download the software first on your Mac OS. After that, follow the steps to initiate the process-
To add batch EML files in one go, you can tap either on Add file or Add Folder from initial screen
Now, after adding required EML files, just choose the PDF option as a secure one
In this step, choose any other required settings by clicking on Advance Settings option
Here, apply filters including attachments to the selected file to move further for printing
Now, decide any destination location on your Mac system and tap on the Change button
Eventually, hit the Export button to print multiple EML file with attachments process.
Conclusion
Printing can be needed many times, therefore, users like to prefer to print important documents. So, in this article, we have discussed how you can print Multiple EML files on Mac operating machine. Moreover, the solution that we have provides is the best as it was pre-tested by the professionals. In case, if you also need to print attachments of the required EML files, then it is suitable for that one too. So, try it before you can go for its free demo version.