Import & Export
Easy Way to Import Outlook PST to Entourage Mail – A Complete Guide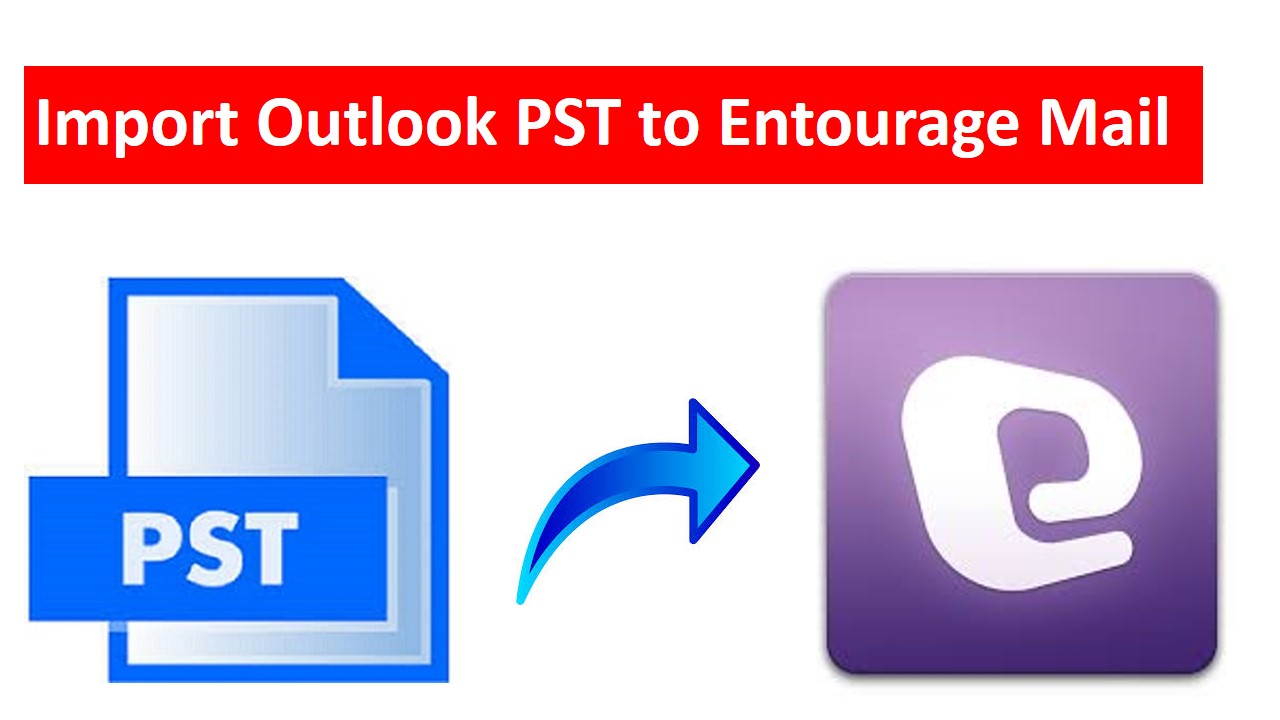 MS Outlook is an appropriate email application to any user according to other Email clients. But due to some reasons an Outlook user may wants to import Outlook PST to Entourage MBOX file format. The purpose could be anything. Hence, MBOX file format supports different email clients like Entourage, Thunderbird, Eudora etc.
Basically, user try to migrate their Outlook PST to Entourage email client because of Entourage is an email application, that is compatible with Mac Operating System. So, user try to migrate Outlook to Entourage effectively.
In addition, in the below section we are going to discuss the simple methods to perform the conversion task positively. First, go through the given scenario that will helps to make you known about the import PST to Entourage procedure.
The following scenario is taken from the common user problem on forums:
User Problem:
"Recently, I bought a Mac Book Pro and installed Entourage as an email client. Before Entourage I was using Microsoft Outlook in my Windows operating system. So, I want to import Outlook PST to Entourage at no cost and without any data loss. However, I have already checked many forum sites and found out that there are many ways, I tried some but none give me positive results. Please suggest me a quick and easy way to solve my problem successfully. Thank you in advance."
Manual Way to Import Outlook PST to Entourage Mail
If you, faced the same issue that descriptive in the above mentioned users query. Thus, Outlook does not facilitate any effective functionality to import Outlook PST to Entourage email application.
Moreover, if users wants to do this then, they have to put some additional efforts. But, before executing the manual method be sure that you have take backup of original PST file. So, we are going to describe a method to migrate Outlook PST data to MBOX file format. Simply follow each step attentively to succeed the task.
Steps to Sync IMAP Account With Outlook
1: Firstly, have to synchronize your IMAP account with the Outlook, so Gmail is the best option for this. for synchronizing successfully move forward
2: sign-in to your Gmail account. Then opt the "Gear" tab at the top right corner
3: Now, choose "Settings" via scrolled down index for going to settings page
4: On the settings page, hit on "Labels" button. And then opt "Create a new label" to generate a fresh label
5: When the new label created successfully, then go to your Outlook and select "Send/Receive" tab to update IMAP mailbox folder
Once the new label has been created, go to your Windows Outlook and click Send/Receive button to renew the IMAP mailbox.
Note: While the process of creating new label completed, then you should have to check that newly generated label is visible in IMAP mailbox is examined.
Converting of Outlook Mail Data to IMAP Mailbox
When the above mentioned steps, being completed positively so, you have to synchronized your IMAP with Outlook. Thus, you require to migrate mailbox data through the PST file to IMAP. Furthermore, to execute this follow the given below steps accurately.
1: Open Microsoft Outlook profile into your local machine
2: Now, go to "Control Panel" and then search for mail. After that opt "Data Files"
3: Here, you have to choose "IMAP Account" and hit on "Open Folder" to open that folder, which includes the PST files to open Outlook PST file on Mac
4: Shift the PST to an appropriate location. But do not change the name of that file. MS Outlook will generate a fresh file at the default spot. If you try to change the name of file, then the file can specifically moved
5: Swap to the "Data Files" and hit double on the account's data file
6: Final, an error is pop up "Can't find". So, You have to tell Outlook application to find it. Then, you can settle and close all dialog boxes and reopen your MS Outlook
Professional Way to Import Outlook PST to Entourage Mail
The above-stated method is very tough and time-consuming. Thus, users can opt a professional solution, such as PST to MBOX Converter for Mac to import data from Outlook to Entourage efficiently. With this tool, users can import Outlook contacts to Address book on Mac and also convert emails with their attachments from Outlook PST to Entourage mail client.
Moreover, it has a user-friendly and understandable interface that even a novice user can use it. This Outlook PST File Converter for Mac OS will resolve all the queries  related to Outlook PST, and give you the resultant in MBOX format. So that, you can import it into Entourage Mail later.
Likewise, with the help of this software you can import Outlook PST to Apple Mail. On top of this, if you will need to convert PST file data into EML format, HTML format, into Text format, VCF file, ICS file, MSG file format or etc.
Working Steps of This Reliable Software
 Launch the software into your Mac machine
Now, you can add an individual PST file or add folder that includes all PST files into it.
 Select MBOX file format from the Export options.
Here, in this step you have to opt date range filter "From" to "To".
 Finally the software converted PST file into MBOX format perfectly and provide you a report of it.
Import Output MBOX Files to Entourage Mail
After, the completion of PST files into MBOX file format, now you have to import successfully converted MBOX file into Entourage email client. So, to import Outlook PST to Entourage successfully, you need to follow some simple steps. All the steps to perform the task are listed below:
Step 1: First, you have to start an Entourage application
Step 2: Here, you can import MBOX in Entourage Mail with two options –

Simply utilize "Drag & Drop" MBOX to Entourage
Or just choose "File" then Import >> "Contacts or Messages from a text file" >> "Import messages from an MBOX"

Step 3: Converting a MBOX file to Entourage may change the "Received Time" to the time, when you drag the PST file in MBOX. It takes the "Sent Time" unaltered as it in MBOX file format.
Step 4: Finally, you can open, read, view all your MBOX files into Entourage email program.
Final Verdict
Outlook is the superior email application that can be preferred by many users across the world. Because of various issues, users need to import Outlook PST to Entourage Mail. So, in this article, we have discussed manual method to execute the conversion task. However, the manual way have some constraints that you will face. Hence, a trustworthy software is also recommended to import PST to Entourage without any data loss. Users can follow any one of them as per their requirement.