Outlook for MAC
Mac PST to ICS Converter – Convert PST Calendar to ICS Format
admin
| Modified: 2021-01-18T12:07:21+00:00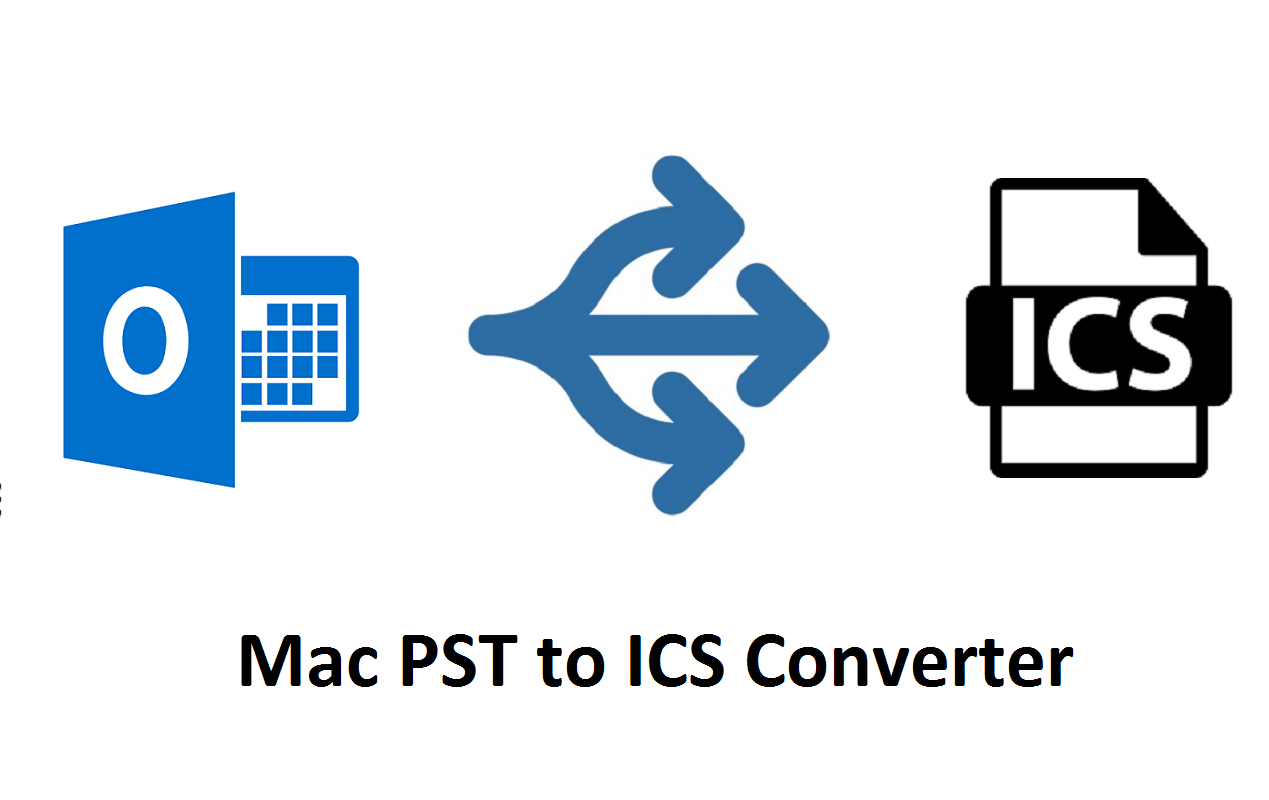 This blog will introduce the best Mac PST to ICS converter tool that can help users convert PST calendar to ICS format. If you're looking for the same thing, you've come to the right place. Here you will know more about the tool, how it works, and the highlighted features. So let's get started.
PST is created by MS Outlook for storing email messages, contacts, calendar, tasks, etc. It is known as personal storage table and can be easily imported in MS Outlook.
ICS is a universal file format for storing calendar information in the digital world. Most e-mail applications, e-mail services and devices support the ICS format. The ICS file is useful for saving events, appointments, birthdays, meetings, summaries, etc. on a specific date.
To access calendar from Outlook application to another, user needs to convert PST calendar to ICS file format. In the following section, we will explain the quick overview of the PST to iCalendar converter tool.
Overview of Best Mac PST to ICS Converter Tool
For converting Outlook PST calendar entries to ICS file format, Mac PST converter to ICS is the best solution. This software enables users to export PST file to ICS format with all calendar entries. It supports PST file conversion from Outlook 2019, 2016, 2013, 2010 and other earlier versions. The tool works well with all versions of Mac OS.
The software has multiple features that allows users to accomplish this task as per their needs. It provides option to export all or only required calendar items from PST file. Using this tool, it become easy to convert large sized PST file without any size limitations. The software supports conversion from ANSI and UNICODE PST file.
Read More- Sharing Outlook Calendar from Windows to Mac
Steps to Convert PST Calendar to ICS File Format are as follows;
You can follow these steps to convert PST file to ICS format using this tool.
Step 1. Download Mac PST to ICS Converter tool and install it in your Mac machine.
Step 2. Select PST file or folder having calendar to export.
Step 3. Choose ICS file format from the multiple saving options.
Step 4. Click on Change and select the location to save ICS file.
Step 5. Hit on the Export button and the process will start immediately.
Once the conversion process is complete, you will receive the completion message on your screen. Click OK and then review the resultant ICS file from the selected location.
Now you can easily import the exported ICS file in multiple email clients, email services and mobile devices.
Key Features of Mac PST to ICS Converter
The software provides multiple features that helps users to convert PST calendar to ICS according to their needs. Some of the highlighted features are explained below:
Ease of Access: This software has simple interface that any novice can easily understand and convert their calendar in ICS file format.
Two Modes: It supports two modes for loading PST data file i.e. Add File and Add Folder. If you want to convert multiple PST files at once, you can choose Add folder option that will convert all files contained in the folder in a single time.
Standalone Utility: This is completely a standalone application that helps you to transfer PST file to ICS format without installing Mac Outlook.
Supports All Types PST: The Mac PST to ICS converter tool supports converting all types of PST file. One can easily export ANSI as well as UNICODE PST without any compatibility issue.
Unlimited Conversion: The software is capable enough to transfer unlimited number of PST data files. It is completely free from any file size limitations and delivers 100% accurate conversion.
Free Download the Tool
The application has free trial version that enables users to convert PST calendar to ICS file format for free. It enables users to free export 25 items per folder. This is the great way to check the working of the tool before making any payment.
Need Help? Contact Support Team
If you have any problems or questions related to the product such as Installation, payment, working, etc., you can contact the support team. They are always at your disposal and provide you with a satisfactory solution for your request. You can contact the customer support team via email or chat.
Final Words
The calendar is important for managing important tasks. Hence, many users want to convert their calendar data from Outlook PST to another application. In this blog, we talked about the best Mac PST to ICS converter tool for Mac that can help users convert PST calendar to ICS file format with ease. This is the best solution to transfer calendars from multiple PST files without Mac Outlook in a single attempt.