Outlook for MAC
Outlook Contacts Not Showing Up in Autocomplete List on Mac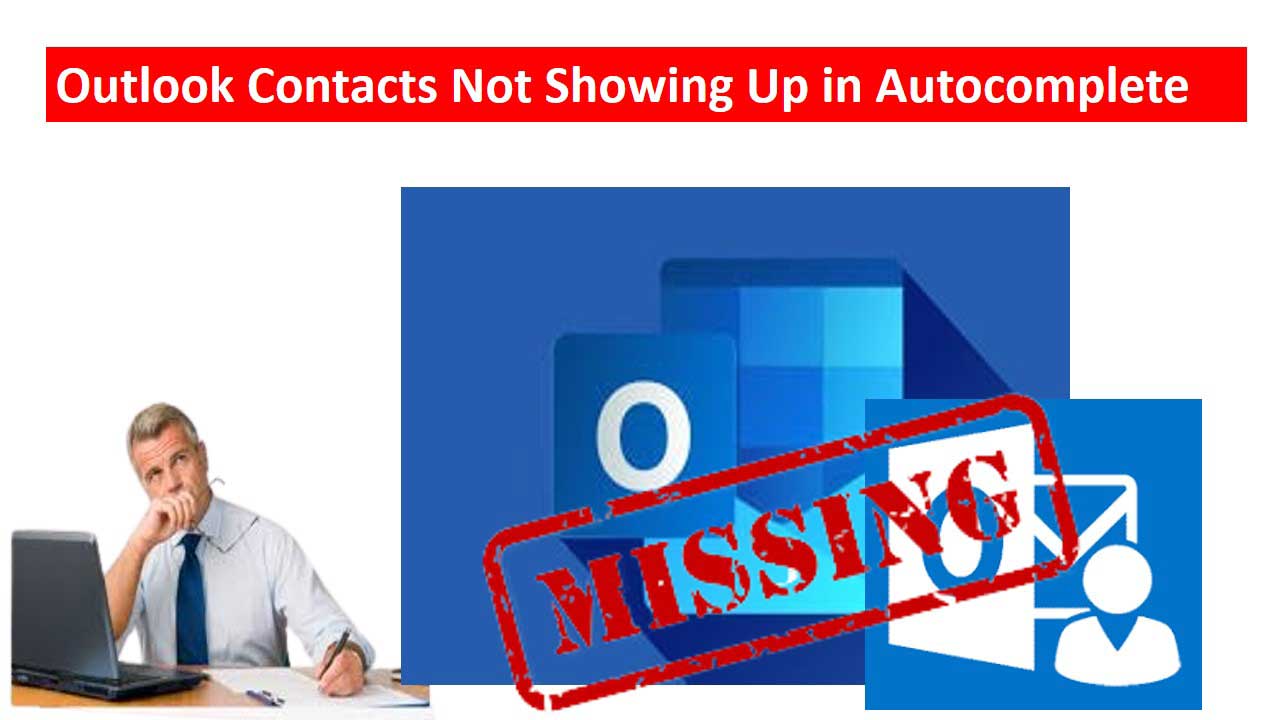 If you are the one who's facing the issue related to the Outlook contacts not showing up in autocomplete for Mac then, this is the right article for you. Here, we will be going to discuss what you can do when contacts not showing up. In this article, you will come to know about the benefits of the solution as well as how this solution works.
User query: I have been using Mac Outlook for a long time and never faced any situation like this before. But, it's been two days whenever I try to send a new message the auto-suggested list does not show the required contacts. I put the first initial of multiple contacts to see if it happens with them or not. Then I found that the entire Outlook contacts now showing up in the autocomplete list. Someone, please help me out in this situation to get them back.
Outlook Contacts Not Showing up in Autocomplete – Manually
If somehow your contacts not showing up in the autocomplete list then you can do two simple things. First, you may check if the auto-complete option is enabled or not. If not enable then make it enable first. Then, try to send a new message again and type any initial. But in case, even after enabling if the issue still occurs, then you should clear out the auto-complete list. Because this is the case when Mac Outlook autocompletes contacts not working. Hence, after emptying the list you may know if the autocomplete still works or not on a Mac machine.
In case, if doing so does not help then you should go for the professional software to solve all the Outlook for Mac contact list not showing. To know about it check out the next section of this article.
Professionally Solve Contact List Not Showing up in Outlook Mac
When we talk about the issues related to Outlook cached contacts then only one software comes as fruitful. Yes, using the Outlook Cached Contacts Recovery Software you can simply get to know how this particular query can be resolved.
Moreover, this is the application that can easily recover autocomplete list in Outlook if there is some corruption. After recovering the autocomplete list you will be able to restore Outlook cached addresses without any duplicates.
Sometimes, you may not see the contact list not showing up in Outlook Mac because the Outlook cached contacts are disappeared. So, whatever the case is this advanced tool will work on them and provide you a healthy file quickly. The most efficient feature of this tool is it can work on all Mac-based machine. So, if your contacts does not show in the autocomplete list then you can restore autofill email address in Outlook using this tool.
Best Incorporated Features of this Advanced Utility
In this section, we will be discussing plenty of in-built features of this software that works on Mac machines. However, we are just sharing a few major and common ones here-
With the help of this tool, you can copy Outlook autocomplete to the address book without any duplicates and in a systematic order.
Moreover, this will be going to help you when the Mac Outlook autocomplete list is greyed out. This advanced tool comes as a savior when Outlook contacts not showing up in autocomplete list on your Mac system. Using it you will surely get a way to resolve this issue and get all contacts in alphabetical order.
Additionally, this standalone software can work wonders on all versions of Mac machine. Hence, being a Mac Outlook user it is quite easy for you all to operate it earlier or the latest Mac OS.
If you want to locate a file of large size of Outlook cached contacts. Even then there will be no issue while adding Mac Outlook files while operating it. Because this application doesn't impose any file size limitations. In short, it is made for user convenience so that you can locate files of any size.
All users can use this advanced tool to locate all contact list not showing up in Outlook Mac in OLK14 and OLK15 files.
On top of these, this tool is designed to create separate contacts files or single file of PDF or VCF for all Outlook autocomplete contacts. Not just this, but when this utility recovers the file, later on, you can simply import it on Mac Outlook again.
Outlook Contacts Not Showing Up in Autocomplete – Step by Step Guide
You must have to download the software first on any version of the Mac machine. After that, just run this professional tool and follow the steps-
Firstly, check Auto Location option as per the Mac Outlook profile and Identities on Mac computer.
You can even check the Let Me browse option to load Mac Outlook files automatically, if  you don't remember the location of the file.
In this step, after locating the file the next step is to choose to select the required options.
Now, either choose CSV or VCF export option to import it into your Outlook for Mac again.
To preserve this file, hit the Change button to select the location path. To begin this process, tap on the Export for Mac Outlook autocomplete list.

Important Note: After performing this entire process, you will get an exported healthy file. So, now just need to import this file into Microsoft Outlook for Mac using Import Export Wizard. At last, you will be able to send any new email address and the Outlook for Mac contact list not showing.
Conclusion
There may be a situation when you cannot get the suggestion for contacts while sending a new message in Outlook Mac. It generally happens while putting the initial letter of the required contacts. We must say that Outlook contacts not showing up in autocomplete can frustrate most Mac users. Therefore, for resolving this issue and ease your pain. We have shared the best professional solution in this article for the same. Using this Mac-based application you can fix multiple types of issues within a short period of time. Also, it is incorporated with multiple features to work with Mac Outlook on all versions of the Mac machine.
FAQs
Q. How to recover all Cached contacts in Outlook for Mac using this tool?
A. To recover Outlook cached contacts in Mac follow below steps:
Step 1: Select any of the option to browse your MAC Outlook file.
Step 2: Select the desired profiles or identities of Outlook for Mac.
Step 3: Choose your desired file format to save recovered files on desktop.
Step 4: Click Export option to complete the recovery process.
Q. Will this tool help me to get back the autofill email addresses?
A. This tool for Mac Outlook provides various export formats to restore Autofill email address in Outlook for Mac that can be later imported into any application or platform with all user contacts details.
Q. Is it possible to recover cached contacts.
A. Yes, it helps to Recover if Mac Outlook cached contacts disappeared.