Outlook for MAC
How to Save Yahoo Email as MSG File Format on Mac?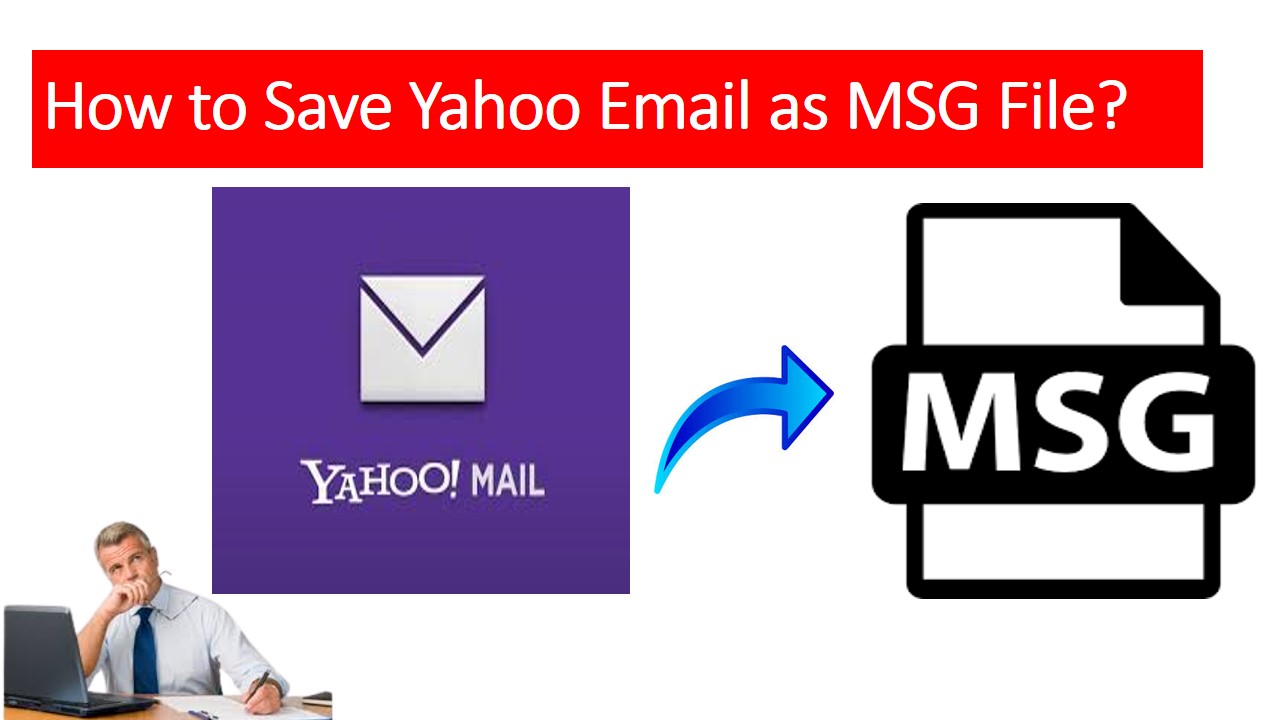 Summary: Due to the Yahoo mail updates, most of the users like you prefer to secure the data at one place. Saving into MSG format is the best option one can perform. So, here we will tell you how to save Yahoo email as MSG file in an easy manner. As a result, you will be able to perform the task without hampering your Yahoo mail data.
User Query: I have multiple emails of Yahoo mail, I need them as a backup. So, I have decided to take it out into MSG format, but I don't know any method as such. Can someone please help me to get this query resolved?
There are basically two methods to perform this procedure, you can either go for the manual approach or the professional one. In manual methods, you will need to configure your Yahoo mail account to any other email client. In a professional approach, you will get the best-automated solution that will process the entire procedure.
How to Save Yahoo Email as MSG Using Manual Method?
In this approach, you can know how to save Yahoo email as MSG format by configuring your account into Mozilla Thunderbird. Because Thunderbird is the most preferable because of its offline availability and free open source.
For doing this task you can know each step one by one. Learn how to transfer Yahoo mail to Thunderbird application.
Major Drawbacks of the Manual Method
Using the manual approach you got the idea of how to save Yahoo email as MSG file but it comes with a few limitations –
It is a long and tiring process, as first, you need to configure the account manually into a desktop-based email client. So, there can be issues that arise while performing the entire procedure.
Moreover, installation of the Thunderbird application is a must on your Mac machine to save emails.
Additionally, there might be chances that it won't save all Yahoo emails along with their attached files.
How to Save Yahoo Email as MSG Professionally?
To overcome all the limitations, we have come up with great and reliable professional software. It will allow you to save all the emails of Yahoo mail emails into MSG format. So, using the Yahoo Email Backup Application you can perform the entire procedure without any data loss or manipulation.
Moreover, if there is an attached file to an email and you want to save them as well, then it is also possible with it. Along with the MSG file format, you can easily save Yahoo emails into PST files, PDF file, EML, or more.
So, after taking backup in the desired format you can then download emails from Yahoo to computer. Hence, it is very convenient to use in all versions of Mac operating machines.
Features of the Self-operated Software
It allows you to delete multiple emails in Yahoo on Mac once the procedure is done. So, using the delete after download feature you can remove all emails to make space.
Moreover, it even provides features to print Yahoo email attachments without any change in data.
Likewise, if you just want to try the tool first, then you can go for its free trial version. Through this, you will know how to save Yahoo email as MSG format but in limited form.
Also, the user can operate this self-oriented program on a Mac machine irrespective of their version.
Apart from these, there are other features available for all users like naming conventions, and more.
Guide for Exporting Emails from Yahoo to MSG File
Download and install the software on your Mac computer, then, follow the given guideline –
In the initial step, launch the tool and login with your Yahoo account credentials
Secondly, make sure to choose the MSG file format from Select Export Type section
Now, check the Delete After Download option if required
Afterwards, in Select Destination Path tap on the Change button to preserve emails
Finally, just mouse-click on the Start Backup to save emails from Yahoo to MSG.
Conclusion
There can be the need for backing up the Yahoo mail emails as MSG format. So, keeping this query in mind, in this article, we have discussed the possible methods for the same. Hence, using them you got the idea of how to save yahoo email as MSG file format on a Mac machine. Using the manual approach you might face some issues, that's why we have shared one professional method as well. Using this, you will easily save all emails without data manipulation and on all versions of Mac.