Excel
How to Import Email Addresses from Excel to Outlook Mac?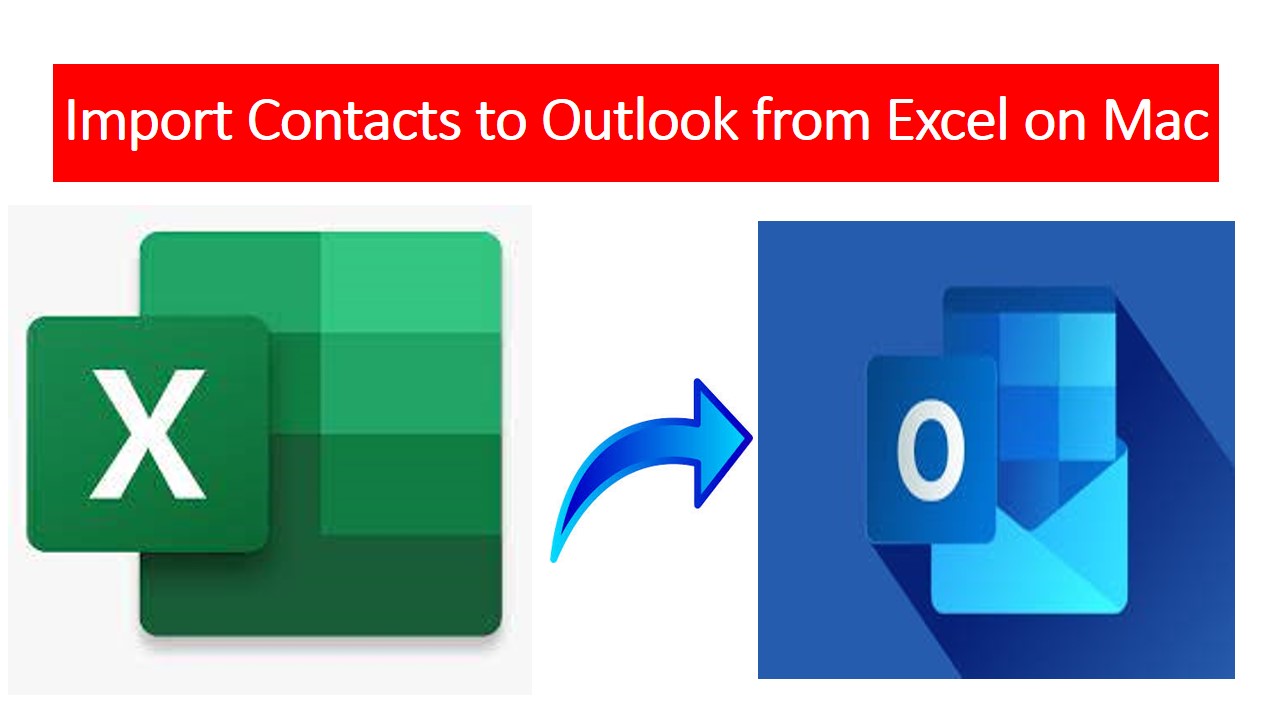 MS Excel is a standard workbook application used to perform calculations and save numeric data in row and column format. It is a file format which is widely used every day in the business world. However, as the demand for Microsoft Outlook increased, more and users are attracted to it. So, it leads to people looking for a solution on how to Import contacts to Outlook from Excel on Mac. Here, we will cover the best online solutions so that users can access answers for the query.
But, first let's give some highlight to a user query-
"I want to import all my Mac Excel contacts to PST to access them in Mac Outlook 2019. However, I don't have much technical knowledge to take out the email address of the clients from Excel file. So, someone please suggest how to import Excel contacts into Outlook PST on Mac. Thank you!" 
Just like this user, we are sure there are many out there who wants to upload Excel contacts to Outlook Mac with all email address. So, for that, we are suggesting the professional and proven solution in the section of this article.
Import Contacts to Outlook from Excel File on Mac OS
There is no direct way to import Excel contacts to Outlook on Mac. So, if you want to import email addresses from Excel to Outlook on Mac OS, we recommend using the Mac Excel Contacts Converter tool. With this software, you can import single or unlimited XLSX / XLS / XLSM files to Outlook PST format at the same time.
In addition, the software exports Excel contacts file to PDF, HTML, PDF, TXT, vCard, etc on Mac desktop. In addition, this utility also provides a demo version for free to take out the important data from an Excel file. The trial version will help you to better understand the operation and function of the software.
Even with the help of this tool you can easily import contacts from Excel file ton Mac address book whenever needed. Moreover, the best thing about this tool is it even helps export excel contacts to android phone, etc. But in case you are an IOS user, then no issue as you can go for this tool to transfer Excel contacts to iPhone.
Useful Features of the Software on Mac Computer
Export Multiple Excel Contacts: You can import contacts to Outlook from Excel on Mac machine with all the email addresses. This feature allows users to perform batch conversions without any hassle. Hence, this solution can save valuable time for users if they want to convert excel to WhatsApp.
Import Excel contacts to multiple formats: After successfully adding XLS / XLSX / XLSM file to the software panel, the utility will give you many conversion format options. These options helps you all take out the Excel contacts to Google contacts with all email address. The user can then import the desired file into any file format as per their requirements.
Provide manual/automatic mapping option: Another useful feature of this utility is that it can map Excel contacts manually and automatically. Manually mapping Excel columns can be a daunting task. For this, we have provided an automatic mapping option. The software maps all Excel columns in the selected file to respected XLS columns. Hence, it becomes easy to upload Excel contacts to Outlook Mac.
Filter data with date filter: The software allows users to apply filters based on a date range. With the help of this feature, the user can refer to the time period that the user wants to import the data. In this way, users can only import the data that they need. Hence, it can save a lots time and efforts of the Mac user.
Supports Mac OS X 10.8 and Other Versions: This utility works with MacOS X 11.0 (Big Sur), MacOS X 12.0 (Monterey), Mac OS X 10.8 Mountain Lion, and other versions efficiently. As a result, it prevents problems when users have to perform the importing and exporting process on Mac.
Steps to Import Email Addresses from Excel to Outlook Mac
Download the Mac Excel to PST Converter on your Mac machine of  any version, and follow the steps-
Firstly, Add the Excel file to the software pane from the local Mac desktop to import contacts to Outlook from Excel
Now, just choose the PST option from the conversion options for Outlook 
Here, just apply different filters provided by the software for the output file according to your requirements
Finally, click the Export button and to begin the task to upload Excel contacts to Outlook Mac.
Concluding Statement
To import contacts to Outlook from Excel on Mac OS can be a somewhat complicated and tedious task. However, it is more complicated for those who are unfamiliar with the technology. But, with the right approach, it becomes simple and easy. If a user needs to batch import email addresses from Excel to Outlook, you should try the suggested solution. As it is quite best for the execution of this entire task that too in bulk.